The following is the written transcript of a Wet'suwet'en  matriarch "Gulaxkan"  English name is Rita George. The cultural significance of this transcript is being shared due to the medias collaboration with the destruction of Wet'suwet'en culture. If Canadians really care about preserving aboriginal culture we need to be more sensitive to avoid getting on board with radical movements. In this case it is a radical movement that is hijacking the Wet'suwet'en culture for its own advantage. The transcript was directed at Molly Wickham and her husband Cody Merriman.

---
Molly and spouse
Trespassing
On Woos- Cas Yikh- you have been blocking Woos territories and not allowing Woos house members to go to their territory:  Woos and the Late Topley Sam, and the Late Roy Morris, Morris Lake – Widzin Bin We usually pick up Huckleberries and spent the weekends at Widzin Bin. We enjoyed the beautiful colours of the Green Lake that is why it's called Widzin Bin in Wesuwit'en.
Molly you have very little understanding of our language-you barely started to learn it. You just started to learn the meaning of our territories. Your spouse is from Haida Gwaii he has no rights.  He is necidildes but he has no right to speak on behalf and does not own anything on Witsuwit'en territories. You have been doing things for 4 years now and haven't received correction and you continue to do what you want and overstep all the chiefs and matriarchs to try make a name for yourself.
So many Witsuwit'en disagree with you and all that you do. You need to hear correction.  We understand what you are trying to do but you doing everything wrong and making it up as you go along.  You need to continue to uphold Witsuwit'en  ways and Witsuwit'en traditions.
I am 80 years old and we need to step forward because you are our niece we have every right to correct you and we need to tell you that so much of what you are doing is wrong.
Our ancestors used the territories for fishing, hunting and trapping. They used medicinal plants to heal sickness. There are 5 different clans: Bear, Caribou, Frog, Killer Whale, and Beaver. They respected each other and never criss crossed into different clan territories.
To visit, they invited each other. Through death, the hereditary chief names, territories are handed down to well-groomed chiefs with their clans after one year.
A little baby name was given to you. You jumped to the back row where chiefs who have been groomed for many years. You needed to be groomed before speaking on behalf of the Gidimt'en. You needed to earn everything: name and territory with respect. You do not even respect your own matriarchs. You may fool everyone that you are representing the Gidimt'en. Where did you come from to say that you are "representing us"? You do not represent us. Everyone-including and especially you- are grabbing names without being groomed. This is why our feast hall system is falling apart- because of people like you. You needed to be groomed for many years and you were not.
Remembrance Day:
Nov 11th: Our Aboriginal veterans went to War from1939-1945. They fought for our freedom. Where is that freedom? You are trying to control all of us and you are trying to control everything and you are fooling so many people. David Alec- Nestah- was a WWI veteran- one of the most respected soldiers- a sniper. When the soldiers came home, all of them had nowhere to go because they were enfranchised and could not return to the reserves. They had to live off reserve. They became non-status Indians. I am one of them, as I married a veteran and I lost my status. We all depended on the territories David Alec himself a beautiful cabin by the lake by the lake. That is the cabin you occupy. His descendants have every right to that cabin but do not know how to get back as you moved in there and have been squatting there for a few years.
Molly: you are disrespecting the family of a veteran and his livelihood and you are disrespecting hereditary house members of Cas Yikh. They and their families belong here. You were adopted without following protocol and you are trying so hard to make a name for yourself and at the same time you are making things up as you go along and being very disrespectful and not following Witsuwit'en ways.
You need to respect the true descendants of David Alec. We are asking you to back away and respect the true holders of that cabin. You moved in and continue to squat there. All of what you do is shameful. You are trying to uphold Witsuwit'en ways but you are doing so many things wrong. For example, all of our business was conducted in the feast Hall- you have been collecting so much money from GoFundMe that is not our way! This is another reason why chiefs need to be groomed for many years before speaking on our behalf.
I am saying the truth- have respect!
No respect:
You have no respect for our ancestors who won the Delgamuukw Gidsdaywa court case. Any disputes would be dealt with in the Feast hall and all our ways would be followed. Again- you are doing so many things wrong! Nobody blockaded in the old days, we lived our ways and that is how we were protected in our territories. You are fighting with so many Witsuwit'ten and so many Witsuwit'ten do not agree with your ways but you continue to do all that you do.
We know that developments and logging changed our territories but when our own Witsuwit'ten strat turning the territories into ugliness- that is wrong: old ugly shacks, squatters, and people now starting to claim Witsuwit'ten territories as their own. That is why our ancestors did not bring people from outside our territories to live on the territories- now people who aren't even Witsuwit'ten turn Witsuwit'ten people away from their own territories. Shameful!
The ancestors: "They will carry on the name, strength, and the power of the land. They will hold the truth."
You have so much to learn before you can do that.
Comrade: Late Andrew George Sr. wrote at David Alec's funeral: "Comrad Dave. You have a Supreme Sacrifice- went to our home to our almighty God, together with 400,000 Canadian Service Men and women whom paid supreme sacrifice for our freedom, may you rest in peace. Lest We Forget."
The same words echo for Andrew George Sr.
I have a heavy heart at 80 years old with what is happening with our Feast System and with the hereditary chiefs that allow these shameful things to go on. If I don't come forward, something bad will happen.
Our Feast system has strict laws. Late Mable George, Brian George and myself were adopted out of Spookws into Winlits- Gisdaywa House. (Tomas George)Were you really adopted in the ways of our laws? As matriarchs, we weren't even consulted. Your  grandmother  was Witsuwit'ten  but you mom's father was from Eastern Carrier and your father is non- Witsuwit'ten- more reason why you needed to be groomed and learn so much about the Witsuwit'ten before even trying to speak on our behalf.
My late sister married Freddy Augusta- from Stellaquo. You have your degree and you are trying to use that to gain power and to make a name for yourself. You are to call yourself a matriarch. You have so many more years of learning and so many more years of grooming before you call yourself this. Instead of calling yourself a matriarch, Witsuwit'ten need to see you as a matriarch-and we don't. You talk to the media as though you own our territories and you speak on behalf of all Witsuwit'ten. You need to learn so much more before you do that!
As your great Aunt, I am asking you to step back. I have had my hereditary  name for 66 years. I am  known and respected among the Witsuwit'ten as a matriarch. I have always followed our  Witsuwit'ten culture with love and respect. I lead my family. We can no longer allow this to go on. Nobody can take away our culture and C'in K'ikh. But your conduct and actions are going against our ways. C'in K'ikh is our culture- our footsteps.
Let me tell you. You have spoiled your future because you think that you can have a degree and come to Witsuwit'ten territories and claim all the power and knowledge- is wrong! You are taking away from our hereditary system and our feast system—pipeline or no pipeline. This is not about the pipeline—this is about how you are conducting yourself.
Aboriginal veterans went to war to end wars and you are trying to start a war. Nobody can take away our culture and Ken Ka'h, elders footprint in our territory.
All copyrights to this transcript belong to its author Rita George ©



"Now you know the rest of the story"
brought to you by
"Two Feathers"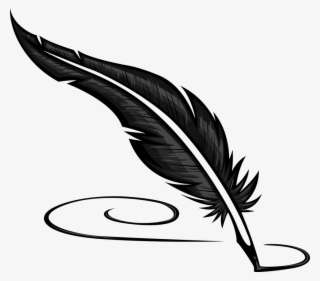 In the event we are using copyrighted material, we are doing so within the parameters of the Fair Dealing exception of the Canadian Copyright Act.


See our Copyright Notice