Started on Feb 21st 2019
Any society in the Bulkley Valley or in the Skeena or Nass watershed that gets outside funding from American environment groups is a society we should boycott. Any environmental organization that exists on public funding and does not have an elected leadership, should be boycotted. While we fully support protecting our rivers and lakes as well as forests, if your organization is an "object to everything" environmental group, you will be on our list. If you are afraid to have an elected board, it means you want control for your own self interests as opposed to the public's best interests.
When you take money from the Tides Foundation you are beholden to support them, nothing is free, they have an agenda, and they buy their support. While the USA is going through legal proceeding to find political interference in their nation from Russia. We have all of the evidence we need to prove the USA is interfering and trying to influence our elections.

To learn more about the activities of the Tides Foundation read "Everything you need to know about the Tides Foundation"
Do not support these groups, doing so is a sign of betrayal against local residents inclusive of sport fisherman. Many of these groups exist to divide First Nations from local communities by trying to offer them exclusive privilege. Also read Radical EcoFreaks dedicated to these groups and the people behind them.
We expect local business to honor the boycott against them.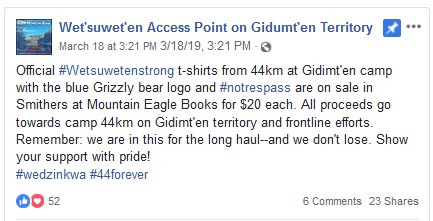 Please give us time to do our research, when we find organizations we will post them here. The primary considerations will be as follows.
Do they have a membership, and are leaders elected?
Do they get funding from outside of Canada?
Do they have a divide to conquer agenda?
Do they exist to influence voters?
Skeena Watershed Conservation Coalition is another local in name only funded by the Tides Foundation. You just need to see who runs the show to know this is just another career opportunity as opposed to concern. If you really are true to your roots, fund it locally, the lack of an elected leadership, and a false indication it has membership, sort of makes a farce out of your project.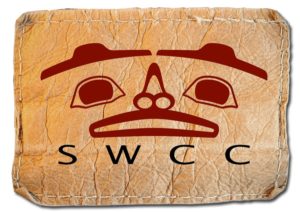 ---
Skeena Wild gets funding from a number of American environmental organizations. They are a privately owned lobby group against development within our region. They are exactly the type of organization that is bad for our communities. NO NOT SUPPORT ! They are not there to protect our salmon fishing, they use our salmon and First Nations as a cover for blocking all industrial progress.
---

Bulkley Valley Centre for Natural Resources Research and Management also gets funding from the Tides Foundation.
---
Skeena Knowledge Trust is Funded by the Tides Foundation.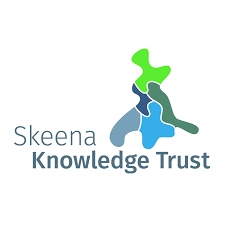 ---
The Canadian Freshwater Alliance
is a TidesCanada production.

---
---

The American Tides Foundation works through "Tides Canada"
Here is the most recent list of foreign influence in Canadian affairs. We keep hearing how evil Russia is for interfering in American affairs, yet we close our eyes to their interference in our affairs. Here is how they buy Canadian Votes. Below is a list of purchased influence by Americans. Each entry below is a grant given by Tides.
Not all grants are for a bad cause, its how they maintain legitimacy by mixing charity with political objectives, and expecting support in return. Its vote buying, we need to make this infringement against Canadian sovereignty illegal. With an election on its way this fall we need to demand a change in law that makes funding from outside of Canada to influence the vote in Canada illegal, this kind of vote manipulation needs to become a criminal offense.

---
Grantee Name
RSBC Rivershed Society of British Columbia
RSBC Rivershed Society of British Columbia
Canadian Canoe Foundation
Canadian Coastal Research Society
Charities Aid Foundation Canada
Kitasoo First Nation
Sierra Club of BC Foundation
New Theatre of Ottawa
Good Samaritan Canada
T. Buck Suzuki Environmental Foundation
SFU – Faculty of Environment
Ilisaqsivik Society
Nextwave Foundation
The Children's Bookbank and Literacy Foundation
The St Christopher House dba West Neighbourhood House
Sierra Club of BC Foundation
Northwest Institute for Bioregional Research
Lake Winnipeg Foundation Inc
Canadian Centre for Policy Alternatives (BC)
Tsleil-Waututh Nation
Historica Canada – Encounters With Canada
Saint Mary's University
Gitga'at First Nation
Fraser Basin Council
T-Gear Foundation
Kivalliq Inuit Association
Canadian Environmental Grantmakers' Network
The Stop Community Food Centre
Nuxalk Nation
Ilisaqsivik Society
Montreal Baroque Inc
Brigantine Incorporated
BC Cancer Foundation
Swim Drink Fish Canada
Living Lakes Canada Society
Christ Church
Earthlife Canada Foundation
Raincoast Conservation Foundation
BC Cancer Foundation
The Canadian Health and Environment Education and Research Foundation
West Coast Environmental Law Research Foundation
Ecology North
Women's Healthy Environments Network
Parkdale Queen West Community Health Centre
Equiterre
Vancouver Chinatown Foundation for Community Revitalization
Cortes Island Seniors Society
IWK Health Centre Charitable Foundation
Environmental Defence Canada Inc
Innocence Canada Foundation
Children's Peace Theatre
Breast Cancer Action Québec
Upper Nicola Band
Ilisaqsivik Society
Kitasoo First Nation
The Stop Community Food Centre
Ecotrust Canada
Environmental Defence Canada Inc
The Winnipeg Art Gallery
Or Haneshamah – Ottawa's Reconstructionist Community
The Great Canadian Theatre Corporation
The David Suzuki Foundation
Farm Radio International
Nikanihk Ohci Foundation, Inc
Wigwamen Incorporated
Partners in Possibility Foundation
Anduhyaun Inc
University of Victoria – Department of Research Services
Skeena Knowledge Trust
Ottawa Community Foundation
Kitasoo First Nation
Bella Bella Community School Society
Accessible Housing Society
ARMAGH
The McDougall House Association
Sunshine House Inc
ReFrame Peterborough International Film Festival
North Peace Justice Society
The West Central Women's Resource Centre Inc
The Zero Ceiling Society of Canada
Evangel Hall
The Hamilton Dream Center
Tri-County Women's Centre Society
ArtsJunktion MB Inc
Dancing With Parkinson's Inc
Pride in Art Society
Yarmouth County Learning Network
Northern Environmental Action Team
North End Women's Centre Inc
Bridgepoint Center Inc
Parkdale Food Centre
Mission Possible Compassionate Ministries
Charities Aid Foundation Canada
Kitselas First Nation
Kitsumkalum Band Council
T'akhu  Tlèn Conservancy
Fraser Basin Council
Gitanyow Huwilp Society
Gitga'at First Nation
Gitxaala Nation
Gitga'at First Nation
RSBC Rivershed Society of British Columbia
Living Lakes Canada Society
Shingwauk Education Trust
National Arts Centre Foundation
The Stop Community Food Centre
Nikanihk Ohci Foundation, Inc
Freshwater Future Canada
The Gord Downie & Chanie Wenjack Fund
Upper Nicola Band
Kitasoo First Nation
Metlakatla
Kátl'odeeche First Nation
Community Ownership Solutions Inc
Sierra Club of BC Foundation
Aurora College – Research Division
Gitga'at First Nation
Wilfrid Laurier University
Kitsumkalum Band Council
Kitselas First Nation
Gitxaala Nation
The Global Youth Education Network Society
Action Canada for Sexual Health and Rights
Hollywood Arts Foundation
Tlowitsis Tribe
CIVIX
Tlowitsis Tribe
BYTE – Empowering Youth Society
The Stop Community Food Centre
Tahltan Band Council
Taibu Community Health Centre
Sikhs Serving Canada Association
Gitanyow Huwilp Society
The David Suzuki Foundation
SkeenaWild Conservation Trust
West Coast Environmental Law Research Foundation
Environmental Defence Canada Inc
The Canadian Health and Environment Education and Research Foundation
Native Child and Family Services of Toronto
East Scarborough Boys' and Girls' Club
The Gord Downie & Chanie Wenjack Fund
University of Victoria – Environmental Law Centre
Nunavut Tunngavik Inc.
MaRS Discovery District
Tahltan Band Council
Action pour la Solidarite, L'Equite, L'Environment et le Developpement (ASEED)
Northwest Institute for Bioregional Research
Meal Exchange
Lutsel K'e Dene First Nation
The Stop Community Food Centre
The Circle on Philanthropy and Aboriginal Peoples in Canada
Watershed Watch Salmon Society
Beautiful World Canada Foundation
Sahtú Renewable Resources Board
Small Change Fund
The Indian Friendship Centre in Sault Ste. Marie
Ecojustice Canada Society
Salal Foundation
T'akhu  Tlèn Conservancy
Raincoast Conservation Foundation
Canadian HIV/AIDS Legal Network
Bulkley Valley Centre for Natural Resources Research and Management
The Dena Kayeh Institute
Sahtú Renewable Resources Board
Blue Sea Philanthropy Inc
BC Cancer Foundation
The Staal Family Foundation
Canadian Parks and Wilderness Society
Tlowitsis Tribe
Variety Village
First Book
Campbell River Indian Band
RAVEN
Charities Aid Foundation Canada
University of Victoria – POLIS Project
The Stop Community Food Centre
The Couchiching Conservancy
Watershed Watch Salmon Society
T'akhu  Tlèn Conservancy
The Kidsafe Project Society
West Point First Nation
Tides Canada Initiatives Society – Arctic Funders Collaborative
Young Women's Christian Association
'Namgis First Nation
Tli Cho Community Services Agency
Georgia Strait Alliance
Vancouver Chinatown Foundation for Community Revitalization
Caregivers Relief Initiative
Tides Canada Initiatives Society – Northern Youth Leadership
Tides Canada Initiatives Society – Northern Youth Leadership
Tides Canada Initiatives Society – Dene Nahjo
Brigantine Incorporated
Tides Canada Initiatives Society – Marine Plan Partnership for the North Pacific Coast (MaPP)
Charities Aid Foundation Canada
Social Planning Council of Ottawa
Tides Canada Initiatives Society – Northern Youth Leadership
Kwiakah First Nation
Saint James Music Academy
The Elizabeth Fry Society of Greater Vancouver
ArtsCan Circle
Literary Review of Canada
Pivot Foundation
Kateri Native Ministry of Ottawa
Minwaashin Lodge – Aboriginal Women's Support Centre
Native Canadian Centre of Toronto
The Governors of the University of Alberta
Action Canada for Sexual Health and Rights
Campbell River Indian Band
Watershed Watch Salmon Society
Wabowden Community Council
Twelve Canada
Greater Vancouver Food Bank
Omamiwinini Pimadjwowin
Tides Canada Initiatives Society – summerlunch+
Tides Canada Initiatives Society – Dasiqox Tribal Park Initiative
Qqs (Eyes) Projects Society
Tides Canada Initiatives Society – Arctic Funders Collaborative
Mathias Colomb Cree Nation
Fort Simpson Historical Society
Jumblies Theatre
Inuvialuit Charitable Foundation
Historica Canada – Encounters With Canada
Misipawistik Cree Nation
The Stop Community Food Centre
Manitoba Food Charter Inc
Kitasoo First Nation
Tides Canada Initiatives Society – Howe Sound Marine Reference Guide
Tides Canada Initiatives Society – Marine Plan Partnership for the North Pacific Coast (MaPP)
Calgary Sexual Health Centre Society
Canadian Film Centre
Nikanihk Ohci Foundation, Inc
East Scarborough Boys' and Girls' Club
Tides Canada Initiatives Society – Ontario Indigenous Youth Partnership Project
Charities Aid Foundation Canada
Gwich'in Tribal Council
Sahtú Renewable Resources Board
Tides Canada Initiatives Society – Organizing for Change
Native Child and Family Services of Toronto
Musique Royale
Tides Canada Initiatives Society – EntrepreNorth
De-ba-jeh-mu-jig Theatre Group
Water First Education and Training Inc
Heiltsuk Tribal Council
BC Spaces for Nature Society
Ecology North
Metlakatla
Hadassah-Wizo Organization of Canada
Ecotrust Canada
Pine River Foundation
Tides Canada Initiatives Society – Great Bear Education and Research
Tides Canada Initiatives Society – Marine Plan Partnership for the North Pacific Coast (MaPP)
Qqs (Eyes) Projects Society
Swim Drink Fish Canada
The Northern Anthropological and Cultural Society
Tides Canada Initiatives Society – Coalition for Action on Toxics
The Realistic Success Recovery Society
Canadian Roots Exchange
Raising the Roof Chez Toit
Charities Aid Foundation Canada
Tides Canada Initiatives Society – Arctic Funders Collaborative
Aga Khan Foundation Canada
WISH Drop-In Centre Society
Upper Nicola Band
Centre for Indigenous Theatre
Foodshare Toronto
Social Planning Council of Sudbury
Community Ownership Solutions Inc
Qqs (Eyes) Projects Society
The Stop Community Food Centre
Young Women's Christian Association
Tides Canada Initiatives Society – Ontario Indigenous Youth Partnership Project
Canadian Canoe Foundation
Brigantine Incorporated
The Canadian Journalism Foundation
The Samara Project
Grand River Employment and Training Inc
Master and Fellows of Massey College
Nikanihk Ohci Foundation, Inc
Tides Canada Initiatives Society – Inner Activist
Tides Canada Initiatives Society – Inner Activist
Tides Canada Initiatives Society – Northern Youth Leadership
Canadian Environmental Grantmakers' Network
T-Gear Foundation
SkeenaWild Conservation Trust
Hot Docs
Charities Aid Foundation Canada
Tides Canada Initiatives Society – Coalition for Action on Toxics
Kitasoo First Nation
Tides Canada Initiatives Society – Ontario Indigenous Youth Partnership Project
University of Ottawa Heart Institute Foundation
Hot Docs
Our Place Society
Jumblies Theatre
Kitasoo First Nation
Charities Aid Foundation Canada
Beaufort-Delta Divisional Education Council
The Stop Community Food Centre
Harbourfront Corporation (1990)
Tides Canada Initiatives Society – Qanak
Volcano Non-Profit Productions Inc
Tides Canada Initiatives Society – Mno Wiisini Gitigaanan
Misipawistik Cree Nation
Manitoba Food Charter Inc
YWCA NWT
Definitely Superior Art Gallery of Thunder Bay
Lutsel K'e Dene First Nation
Dehcho Divisional Board of Education
Twelve Canada
Tides Canada Initiatives Society – BC Freshwater Legacy Initiative
Green Communities Foundation
Sierra Club of BC Foundation
Nikanihk Ohci Foundation, Inc
Wabowden Community Council
Coast Conservation Endowment Fund Foundation
Salal Foundation
Metlakatla
Oxfam Canada
Charities Aid Foundation Canada
Kitikmeot Inuit Association
The Ottawa Art Gallery
Kwiakah First Nation
Sahtu Divisional Education Council, Ehtseo Ahya School
Beaufort-Delta Divisional Education Council
Inuvik Youth Centre Society
Yamozha Kue Society
South Slave Divisional Education Council, Paul William Kaeser High School
Foster Family Coalition of the Northwest Territories
Sahtu Divisional Educational Council
Sahtu Divisional Educational Council
South Slave Divisional Education Council, Paul William Kaeser High School
South Slave Divisional Education Council, Lutsel K'e Dene School
Inuvialuit Charitable Foundation
Inuvialuit Charitable Foundation
Tides Canada Initiatives Society – Dene Nahjo
Tides Canada Initiatives Society – Dene Nahjo
Earthlife Canada Foundation
Songhees First Nation
The Gord Downie & Chanie Wenjack Fund
Action pour la Solidarite, L'Equite, L'Environment et le Developpement (ASEED)
Beaufort-Delta Divisional Education Council
Beaufort-Delta Divisional Education Council
Beaufort-Delta Divisional Education Council
Beaufort-Delta Divisional Education Council
Canadian Coastal Research Society
Children First Society
Cortes Island Seniors Society
Ecojustice Canada Society
Environmental Defence Canada Inc
Fisher River Cree Nation
Manitoba Food Charter Inc
Manitoba Food Charter Inc
Montreal Baroque Inc
Peguis Development Corporation
Saint Columba House
Salvation Army Yellowknife Corps and Resource Centre
South Slave Divisional Education Council, Paul William Kaeser High School
South Slave Divisional Education Council, Princess Alexandra School
The Canadian Health and Environment Education and Research Foundation
Tides Canada Initiatives Society – BC Freshwater Initiative
Tides Canada Initiatives Society – Gord Downie & Chanie Wenjack Fund
Tides Canada Initiatives Society – Great Bear Education and Research
Tides Canada Initiatives Society – Northern Youth Leadership
Tli Cho Community Services Agency
Wabowden Community Council
Wabowden Community Council
WE Charity
Yellowknife Education District No. 1
Yellowknife Women's Society
Simon Fraser University, Department of Biological Sciences
Barrows Community Council
Christ Church
Churchill Research Centre Inc
Cortes Island Seniors Society
Cortes Island Seniors Society
Lake Winnipeg Foundation Inc
Manitoba Food Charter Inc
Manitoba Food Charter Inc
Multiple Sclerosis Society of Canada
Nikanihk Ohci Foundation, Inc
The Anawim Companions Society
The Ottawa Hospital Foundation
The School of Dance (Ottawa)
The Stop Community Food Centre
Theatre Nova Scotia
Tides Canada Initiatives Society – IndigenEYEZ
Tides Canada Initiatives Society – Jane's Walk
Tides Canada Initiatives Society – Marine Plan Partnership for the North Pacific Coast (MaPP)
Urban Native Youth Association
Wabowden Community Council
Wabowden Historical Museum Incorporated
The Stop Community Food Centre
Salal Foundation
Southern Cortes Community Association
Tides Canada Initiatives Society – Coalition for Action on Toxics
Tides Canada Initiatives Society – Coalition for Action on Toxics
Tides Canada Initiatives Society – Dene Nahjo
Tides Canada Initiatives Society – East Scarborough Storefront
Tides Canada Initiatives Society – Great Bear Education and Research
Tides Canada Initiatives Society – Mno Wiisini Gitigaanan
3858278 Canada Foundation
Academics Without Borders
Amici Camping Charity
Colin B Glassco Charitable Foundation for Children
Community Ownership Solutions Inc
Crystal Mountain
HIP (Honouring Indigenous Peoples) Charitable Corporation
La Tablee des Chefs
Vancouver Chinatown Foundation for Community Revitalization
Tides Canada Initiatives Society – Ontario Indigenous Youth Partnership Project
Tides Canada Initiatives Society – Ontario Indigenous Youth Partnership Project
Tides Canada Initiatives Society – Ontario Indigenous Youth Partnership Project
Ilisaqsivik Society
Canadian Centre for Policy Alternatives
Colin B Glassco Charitable Foundation for Children
Cortes Community Health Association
Farm Radio International
First Peoples' Cultural Foundation
Heart & Home
Inter Pares
Kitasoo First Nation
Kitasoo First Nation
National Arts Centre Foundation
North Coast Cetacean Society
Ottawa Salus Corporation
Tamir Foundation Inc
Tides Canada Initiatives Society – Gord Downie & Chanie Wenjack Fund
Upper Nicola Band
Vallum Society for Education in Arts & Letters
Canadian Coastal Research Society
Ocean Wise Conservation Association
The Arts Club of Vancouver Theatre Society
Tides Canada Initiatives Society
Tides Canada Initiatives Society – Coalition for Action on Toxics
Tides Canada Initiatives Society – Coalition for Action on Toxics
Tides Canada Initiatives Society – East Scarborough Storefront
Tides Canada Initiatives Society – Gord Downie & Chanie Wenjack Fund
Tides Canada Initiatives Society – Gord Downie & Chanie Wenjack Fund
Tides Canada Initiatives Society – Northern Entrepreneurship Education Program
Tides Canada Initiatives Society – Our Voices
Tides Canada Initiatives Society – summerlunch+
Tides Canada Initiatives Society – Together Project
Young Women's Christian Association
Charities Aid Foundation Canada
Northwest Institute for Bioregional Research
Our Place Society
Oxfam Canada
St Andrew's Wesley Church
The Stop Community Food Centre
Tides Canada Initiatives Society – Arctic Funders Collaborative
Tides Canada Initiatives Society – Forum for Leadership on Water
Vancouver Chinatown Foundation for Community Revitalization