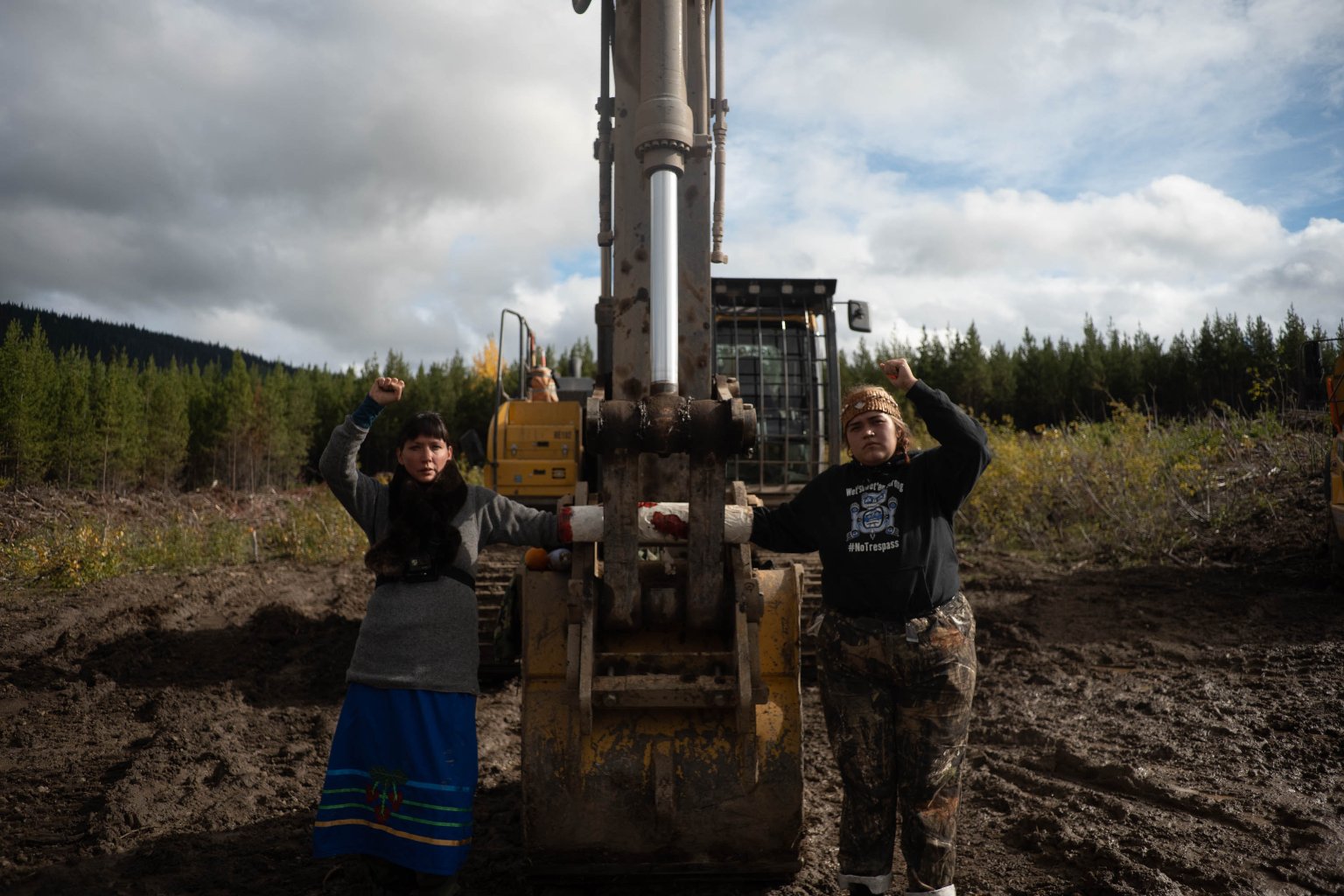 Above: Both of these women are Gitxsan and not Wet'suwet'en
Much can be learned from the following video, in particular the difference in how one is addressed by a lady with class, a true matriarch, and a woman and her husband (part Haida and like Molly mostly settler blood) riding the coattails of an indigenous nation. Editors note: I apologize for the need to talk about non aboriginals as settlers, but its exactly what these hooligans do for a living, they accuse the very people whose pockets they are trying to pilfer via GoFundMe, when settler blood run rich in their own veins.

You can witness the venom of a woman with anger management issues.
Meanwhile word is that the RCMP arrested one individual who allegedly used heavy equipment to charge at a police officer.
Also present at the new blockade site is John Ridsdale, trying once again to become relevant.
Update 6:44 PM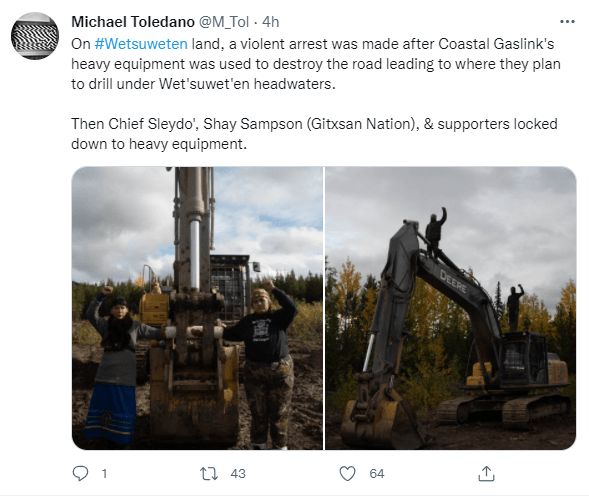 "Now you know the rest of the story"
brought to you by
"Two Feathers"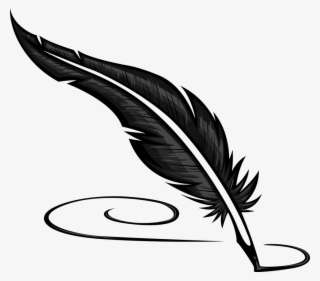 In the event we are using copyrighted material, we are doing so within the parameters of the Fair Dealing exception of the Canadian Copyright Act.


See our Copyright Notice