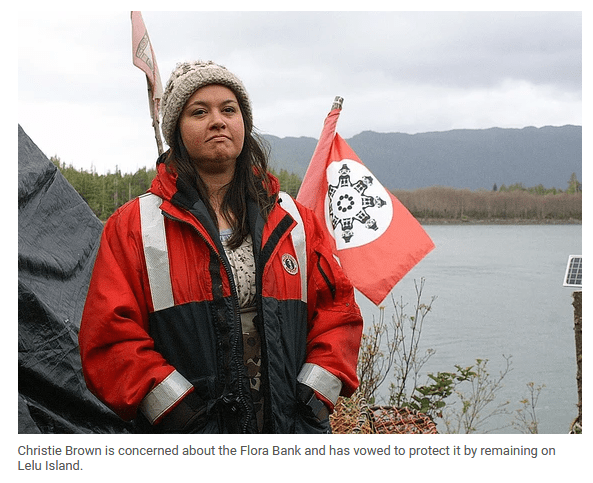 Christie is also known as a Lulu Island protester, a Fairy Creek protester, and a former Unistoten Camp protester in 2019 but avoided arrest. Looks like she wants to be part of any protest that comes along for the sake of protesting. She is always in another First Nations territory deciding for them what should or should not be, completely going against the standard agreement of not interfering with other First nations business. She cannot even claim they asked her to do this by the Wet'suwet'en people, or the Lax Kw'alaams Nation or the Pacheedaht First Nation people, she injects herself and becomes the authority.
Keep in mind these so called "land defenders" are all just pawns of Franklin Lopez The secret operative behind the internal war in the Wet'suwet'en family.
Quote from the Financial Post
Christie Brown, who camps out on the island for months at a time as part of the protest, calls the growing encampment "Lelu Village," which has grown to include a two-storey cabin, a tepee and other covered structures where tools to continue expanding the camp are kept. She said the village is now a permanent settlement and has refused to leave despite eviction notices from the local port authority, which leased the area to Pacific Northwest.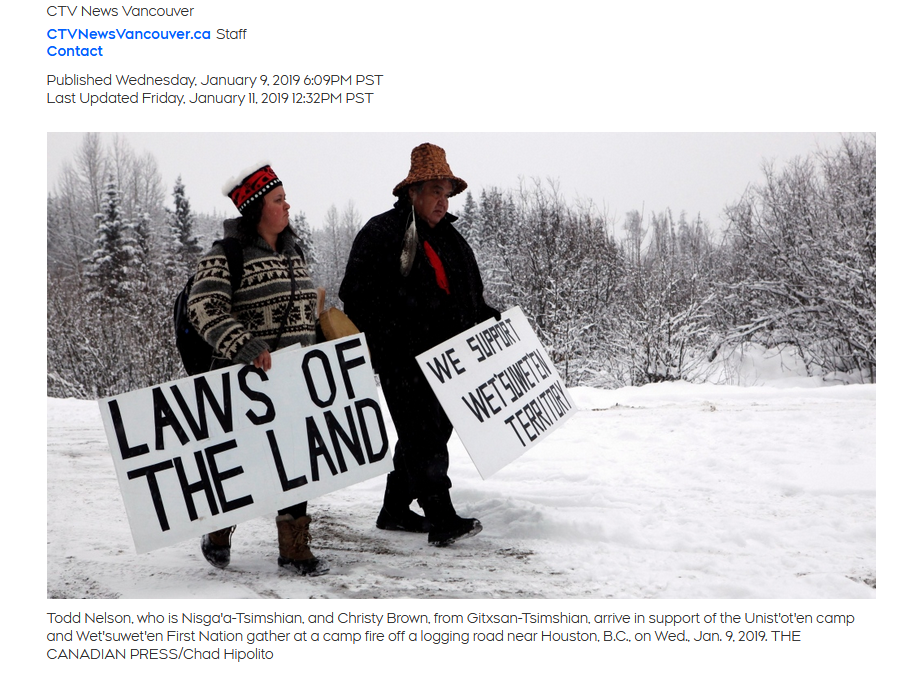 ---
Important Related Articles
October 8, 2021 GoFundMe – Gold diggers – this needs to stop.
October 18, 2021 Adam Gagnon seizing Coastal Gaslink Excavators
November 3, 2021 Community-Industry Response Group (C-IRG) in the Bulkley Valley – Welcome Back
November 8, 2021 Our Sacred Headwaters – a Human Portable Outhouse
November 14, 2021 Yintah – a documentary film about the Wet'suwet'en Nation
November 19, 2021 Anarchists and Warriors – A confession by Molly Wickham
November 22, 2021 Insurrection – List of players in the Bulkley Valley
November 29, 2021 War in the Woods – Daily Update
November 29, 2021  War by Anarchists on Society
December 3, 2021   Taylor Bachrach sandbags RCMP in Parliament  Cody Molly Logan Colin
December 4, 2021   Memory Lane – Like peas in a pod.
December 6, 2021   Did CBC just team up with a terrorist?
December 11, 2021   Violent RCMP Raid on the Wet'suwet'en? When and where?
December 14, 2021   Nathan Cullen's letter of concern regarding RCMP Violence
December 17, 2021   The fallacy of "Land Back"
December 20, 2021  Where are our Wet'suwet'en leaders?
December 21, 2021  The case for a permanent RCMP station on the Morice West Forest Service Road
December 22, 2021  Molly and her gang once again occupy the drill pad site.
December 28, 2021  Anarchist Stool Bus – We uncover the down and dirty – Dec 2021
The rest of the story can be found in our 2022 articles, check there for more related articles.
---
#buildthatpipe #Wetsuweten #TidesCanada #WetsuwetenStrong #RCMPstanddown #AllEyesOnWetsuweten #NoTrespass #WedzinKwa #DefendTheYintah #RCMPAreMercenaries #WouldYouShootMeToo #LandDefenders #WaterProtectors #RiseUp #LightYourSacredFires #landback #blockade #takeaction #istandwithwetsuweten #decolonize #landdefenders #protectthesacred #gitxsanterritory #yintahaccess #pipeline



"Now you know the rest of the story"
brought to you by
"Two Feathers"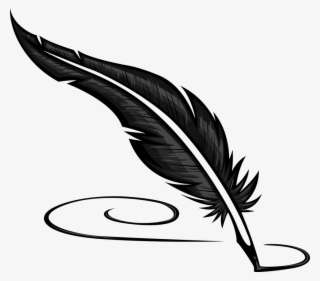 In the event we are using copyrighted material, we are doing so within the parameters of the Fair Dealing exception of the Canadian Copyright Act.


See our Copyright Notice