Sabina Dennis, not even a member of the Wet'suwet'en Nation, she is from the Lheidli T'enneh First Nation (Fort George in Prince George) where she could protest this on her own yintah (unceded land), but she would really be alone, because all her own people support the LNG project. She obviously cares little about First Nations as there is lots of work and things to do helping her own people in Prince George. She does love being the centre of attention and as such this is her second time around, the first was in 2019-20, now she is back as part of Adam and his team on non Wet'suwet'en anarchist  warriors.
Keep in mind these so called "land defenders" are all just pawns of Franklin Lopez The secret operative behind the internal war in the Wet'suwet'en family.
She is obviously more excited about fighting police, yelling and screaming like a lunatic and if you doubt me I challenge you to watch the next video. And no that screaming was not from a slaughter house that was Sabina screaming and Molly joining in.
If that was not enough yelling and screaming, yes that is her in the long fake fur coat.
Oh but there is more and more recently in October 2021
Footage of the police raid on Adam's rampage on Shea road leading to the CGL camp. The video shows that Adam was charged with criminal mischief and breaching the Supreme Court Injunction, so it leaves us to believe the other party Kolin Sutherland-Wilson was the one that had outstanding theft and mischief files, as well as breaching the Supreme Court Injunction. If it was not so serious it would be funny, listen to Sabina Dennis from the Lheidli T'enneh First Nations Band (Fort George, Prince George) acting like she runs the place in Adam's absence. Demanding that the police allow Lillian Wilson to attend the camp here to instruct them on what to do after Adam was loaded into a police vehicle. Its rather humorous as police advise her its not possible as protesters blocked the road with trees and set those trees on fire. Listen to Sabina, quite the actor knowing she on live camera putting on a show.
Imagine they are using this footage to promote their anarchist cause, talking so emotionally like she is tripping on drugs, "every tree is her responsibility" Seriously did you just say that? After dropping so many trees on the road, not to stop the police but only to slow them down? Talk about wasting  the "every tree is her responsibility." What a joke.
And smoking cigarettes is always a great example to kids growing up is it not? She speaks about  Lillian Wilson who has no right to the title of of Ts'ake ze Tsebesa. as she is not even from the same house as Mary George, the past of Ts'ake ze Tsebesa. So its an outright lie on her part. See the evidence in that link, all of the proof is there.
I should also add we had numerous complaints by CGL employees that these radicals were urinating and defecating inside the pipes and on other equipment and actually they were quite proud of that fact. Imagine the mentality it requires by disgusting people that behave like primates and then are proud of themselves for doing it.
She was not welcomed here or asked to come by the Wet'suwet'en Nation, but might have been asked to come by radical anarchists from the fringe group of extremist Wet'suwet'en people.
We do appreciate the RCMP for upholding the law, respectfully but also in that they refuse to be intimidated in the face of a radical woman who might have anger management issues.
We use their own videos to prove our point. That is a woman from the Lheidli T'enneh First Nation (Fort George in Prince George) telling police on Wet'suwet'en that this is her home and acting as is she owns the Wet'suwet'en territory, how appalling is that? Not only is she not minding her own nations business, she is acting like she was a Wet'suwet'en, she is intentionally being deceitful and disrespectful.
---
Important Related Articles
February 1, 2020 Sabina Dennis is back, as loud as ever.
October 8, 2021 GoFundMe – Gold diggers – this needs to stop.
October 9, 2021 RCMP arrive at drill pad site access road.
October 15, 2021 Invasion – Our local communities under attack.
October 18, 2021 Adam Gagnon seizing Coastal Gaslink Excavators
November 3, 2021 Community-Industry Response Group (C-IRG) in the Bulkley Valley – Welcome Back
November 8, 2021 Our Sacred Headwaters – a Human Portable Outhouse
November 14, 2021 Yintah – a documentary film about the Wet'suwet'en Nation
November 19, 2021 Anarchists and Warriors – A confession by Molly Wickham
November 22, 2021 Insurrection – List of players in the Bulkley Valley
November 26, 2021 Screaming roosters or loud chickens?
November 29, 2021 War in the Woods – Daily Update
November 29, 2021  War by Anarchists on Society
December 3, 2021   Taylor Bachrach sandbags RCMP in Parliament  Cody Molly Logan Colin
December 4, 2021   Memory Lane – Like peas in a pod.
December 6, 2021   Did CBC just team up with a terrorist?
December 11, 2021   Violent RCMP Raid on the Wet'suwet'en? When and where?
December 14, 2021   Nathan Cullen's letter of concern regarding RCMP Violence
December 17, 2021   The fallacy of "Land Back"
December 20, 2021  Where are our Wet'suwet'en leaders?
December 21, 2021  The case for a permanent RCMP station on the Morice West Forest Service Road
December 22, 2021  Molly and her gang once again occupy the drill pad site.
December 28, 2021  Anarchist Stool Bus – We uncover the down and dirty – Dec 2021
The rest of the story can be found in our 2022 articles, check there for more related articles.
---
#buildthatpipe #Wetsuweten #TidesCanada #WetsuwetenStrong #RCMPstanddown #AllEyesOnWetsuweten #NoTrespass #WedzinKwa #DefendTheYintah #RCMPAreMercenaries #WouldYouShootMeToo #LandDefenders #WaterProtectors #RiseUp #LightYourSacredFires #landback #blockade #takeaction #istandwithwetsuweten #decolonize #landdefenders #protectthesacred #gitxsanterritory #yintahaccess #pipeline



"Now you know the rest of the story"
brought to you by
"Two Feathers"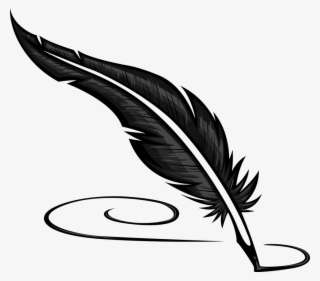 In the event we are using copyrighted material, we are doing so within the parameters of the Fair Dealing exception of the Canadian Copyright Act.


See our Copyright Notice