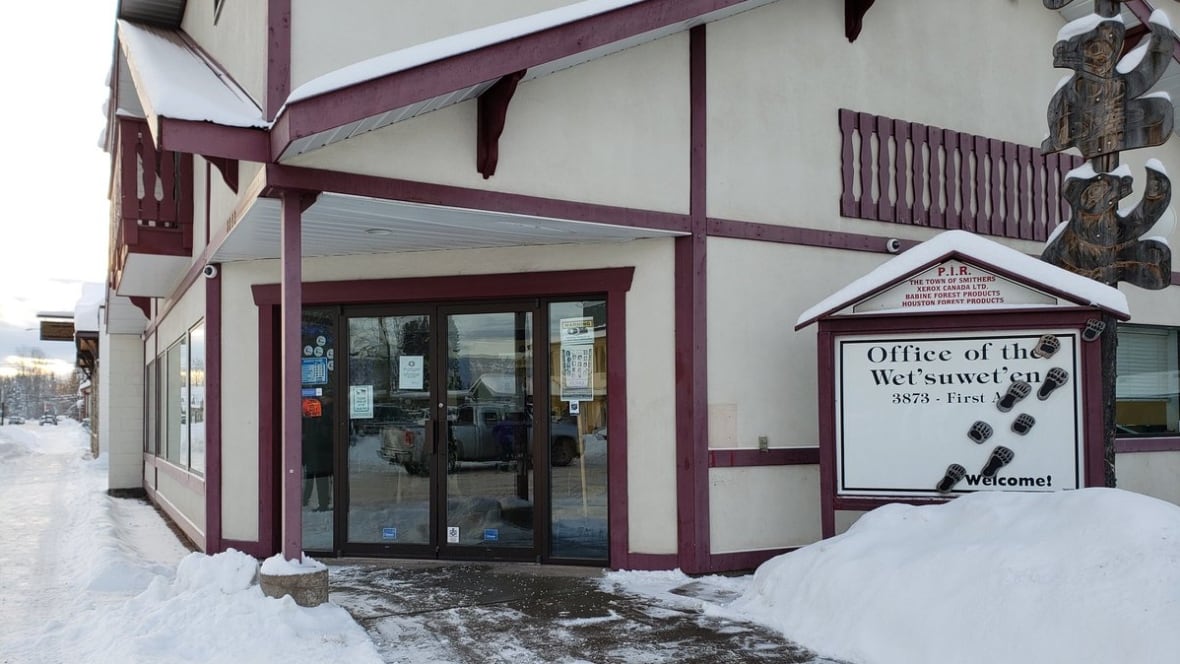 My name is Tsaskiy, and our Gitdimd'en clan has created a paper trail of our attempts to be consulted regarding how the "Wet'suwet'en Five" have been conducting business under the false guise of Wet'suwet'en Law.
They seem to have an identity crisis. On one hand, they owe their existence to the fact that Office of the Wet'suwet'en Hereditary Chiefs operate under the Societies Act and have no seat in the feast hall to make decisions they are making to perpetuate their existence; but they want to be recognized as operating under the Hereditary system as well.
First, my experience as CEO and head of both the provincial United Native Nations, and the federal Native Council of Canada for fourteen years taught me that the method the OWHC follows is nowhere close to how a Non Profit Society is operated.
There are supposed to be proper notices of Annual General Meetings, annual elections to choose executive officers, to receive mandates for the coming year, to provide annual audited statements, to provide open communication with all members and so much more.
None of these have been evident, and meetings are always held to accommodate those who choose to follow this nondescript and far from legal receptor for program dollars from federal sources that only allow funds to be spent primarily for First Nation/Status Indian members on reserve; this is according to the federally mandated policy that excludes off-territory/off-reserve members through DIA policy.
When inquiring about any information about these arbitrarily called meetings with no accommodation for those of us who cannot possibly attend, we are met with rude and patronizing attitudes, which have become part of our paper trail.
When asking simple questions as non-profit society laws require answers to the membership for, we are, and have been publicly labeled as trouble-makers who should be dealt with in a shame feast. None of these actions reflect Wet'suwet;en Law and how hereditary chiefs need to conduct themselves.
Indeed the opposite is true, as depicted in the article about my aunt and father clan member, Smogilthgem, Gloria George, who has been vilified and verbally abused by their uninformed public actions. The same abuse has been leveled toward Our Gitdimden Matriarch Gilughgun, Rita George.
She has also been publicly verbally abused by these so called hereditary chiefs. If these folks supporting the Wet'suwet'en Five were trained properly, this would be the first law they would learn…to conduct themselves so as not to bring shame on our clans, and especially how to show proper respect for Deni Zeh, Tsako Zeh in public or otherwise. Their actions prove otherwise.
Above all, there is no evidence of where the Wet'suwet'en Five got the mandate to insert themselves as our nations' spokespersons via the OWHC, and where the mandate comes from to pay themselves salary, travel and honorariums to publicly parade around in regalia, some of which are blatantly incorrect.
There is no evidence as a non-profit society, or the hereditary system they purport to follow, from whence these mandates originate. It seems they make up rules as they go, as they arbitrarily appoint themselves clan liaison positions and other titles that defy proper Wet'suwet'en protocol.
Meetings are held at times when it is impossible to attend with short notice and during the workweek when those of us working to survive off-territory cannot participate; nor is the agenda explained to us. For instance, the next Git'dimd'en meeting for march of this year is called at 4:30 pm on a Friday. Sure, we may plug in by telephone, but how realistic is it to expect us to patch in while we are likely still at work or commuting, or busy with our school children at that time of day.
I was embarrassed and extremely disappointed when the OWHC chiefs held a so-called Xmas feast for the urban Wet'suwet'en at the Vancouver Aboriginal Friendship Center on December 8, 2018. Our feast, for which we sat around waiting to be served for at least two hours, consisted of a bowl of soup and two pieces of fry bread, and a small cup of Nowuss, and the Wet'suwet'en Five et al, sat in the middle of the hall feeding themselves first, after which they disappeared from the hall, re-appearing all decked out in regalia, proper or not, and literally paraded themselves around the hall displaying their hubris, and later seating themselves against the wall and giving us "we think of you all the time" speeches.
What about simply consulting? They consult like the government does; little or not at all. After Warner Naziel declared to the whole gathering, that he was Smogilthgem of the Owl house, we departed soon after this blatantly false claim, as they totally ignored our clan chiefs and many other urban house chiefs in self-aggrandizing fashion.
We were treated as though they regarded us as "dumb urban Indians" and they graced us with their presence. Consultation with us as to how to conduct meetings in the urban center where we are scrutinized by other nations, many who supported us wholeheartedly throughout our Delgamuukw-Gisdayway court case, would have been a simple protocol to observe, especially through mere consultation about the urban landscape.
The Wet'suwet'en Five et al, would have then been able to acknowledge hereditary chiefs and dignitaries in attendance from other nations, who definitely were not impressed by this ignorant conduct.
My recently acquired MED degree and concomitant project report has now been officially registered with the UVIC library. As a means of placing this disrespect and abuse of ill-gotten power on record, the descendants of Gisdayway, Thomas George, and Tsaybasa, Mary George, academically recorded our marginalization by government, and BY our own OWHC, for posterity and a means of showing the other side of the coin.
My father clan member Smogilthgem, Gloria George, daughter of Thomas and Mary George, is one of the participants in our study which is named after Gloria's mother Tsebasa's message to us children as she stretched and tanned hides, sewed and beaded clothing, moccasins, gloves that she made as we listened to and participated in her teachings.
The title of this study derives from her teachings and is registered academically as "You've got to paddle your own canoe: The effects of federal legislation in participation and exercising of, traditional governance while living off-reserve."
Precious little of the boots-on-the-ground teachings we received of our clan territories through Nagadildez, is reflected with accuracy through the treatment we report from the parties purporting to represent themselves as properly trained chiefs.
If they were properly trained, there would be no need for the reporting of this unfortunate colonial phenomenon, or of the disrespect displayed toward Smogilthgem or Gilughgun, or toward all the members of this study.
We have devised a well thought out strategy to mitigate all this confusion, and it is primarily following the hereditary governance registered in the evidence our chiefs described in our 1997 SCC Delgamuukw- Gisdayway decision, and is reflected in my project report, which according to Indigenous research methodology, and Wet'suwet'en Law, must be approved by all participants, and must pass rigor of same. This we have done.
The genealogy registered in our court case will guide us through this self-inflicted confusion and improperly acquired hereditary titles.
It is all there, and must be done properly in the feast hall, and with proper respect. It's all there in the SCC decision. It doesn't have to be made up.  And yes, we are also curious as to how the loosely mandated "go fund me" funds are to be disbursed.
If it was done on behalf of the entire Wet'suwet'en Nation, then will that reflect in the fund's disbursement? Is it fair to be holding these numerous fundraisers all around the country without explaining what this Smogilthgem article was forced to do publicly?
We know we are all cash-strapped, but we feel that active inclusion be all Wet'suwet'en members to be the more truthful and effective manner to address this problem. Five male chiefs and their supporters does not accomplish this vision that our chiefs described in the court case.
They described Wet'suwet'en Law; Not this make-it-up-as- they-go process that does not pass the scrutiny or rigor of ALL Wet'suwet'en clans' involvement and agreement. It would have been preferable that this was done properly, and in-house, but their public displays with half truths put us all in a position of having to the publicly launder our issues in public, simply to provide the other side of their publicly displayed coin…..with PROOF and Truths as befitting the hereditary process.
After all, the supporters of our cause deserve nothing less when we tap into their pockets for support. I call on our nation to do a full review of these actions that reflect on all of us, so that we may all work together. Our study report shows how this can be done through following what our chiefs, most of whom are no longer with us, have described in The 1997 Delgamuukw-Gisdayway SCC landmark court decision.