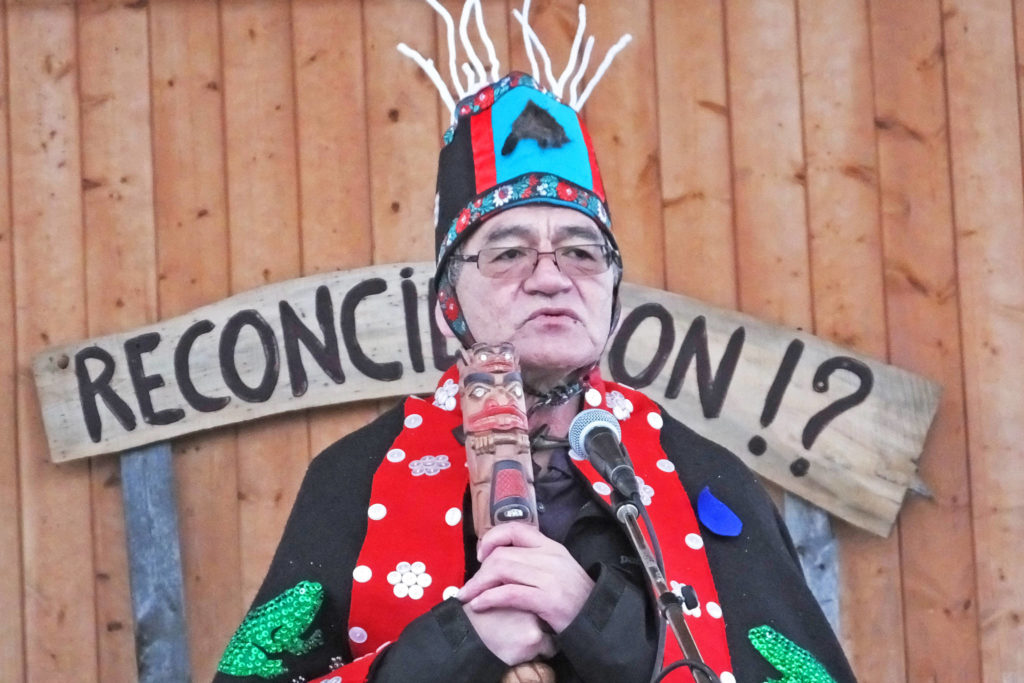 Ignorantia juris non excusat or ignorantia legis neminem excusat (Latin for "ignorance of the law excuses not" and "ignorance of law excuses no one" respectively) is a legal principle holding that a person who is unaware of a law may not escape liability for violating that law merely because one was unaware of its content.
Last night Freda Huson took it upon herself to intentionally and flagrantly violate the latest court order of the B.C. Supreme Court equating herself or the authority of the (Office of  Wet'suwet'en) to that of the Sovereignty of Canada itself. This minority of individuals think that by using their indigenous status they are justified in defying the law, at the expense of all First Nations and all of the citizens living in Northern B.C.
Freda and the others in the blockade are obstructionists and are domestic terrorists.
They are in reality setting land claims further back, and it will result in even more delays as well as expenses to the Wet'suwet'en people. Be sure the "Wet'suwet'en Five" will never allow the Wet'suwet'en people to vote on this issue, they already know the Wet'suwet'en people support CGL Pipeline.
Chief Justice Church referred to the opportunity John Ridsdale and his crew at the OFW had to challenge CGL but could not be bothered to do so and resort to illegal means as is the case today.
Contrary to what how Freda interprets the Delgamuukw case, the judge was very clear that the Wet'suwet'en never surrendered their land, however never proved their ownership either. Freda refers to the "indigenous woman" working at the camp, but does not reveal she is a Wet'suwet'en woman.
"In 1997, the Supreme Court of Canada issued an important decision, Delgamuukw v. British Columbia, that considered Aboriginal title to Gitxsan and Wet'suwet'en traditional territories. The Supreme Court of Canada decided that a new trial was required to determine whether Aboriginal title had been established for these lands, and to hear from other Indigenous nations which have a stake in the territory claimed. The new trial has never been held, meaning that Aboriginal title to this land, and which Indigenous nation holds it, has not been determined."
Looking back over the last year there has been a lot of talk about breaching Wet'suwet'en law. It begs the question what exactly is Wet'suwet'en law,  how would anyone recognize it, or is it the evolving opinion of a man called John Ridsdale when he poses with his hereditary chiefs blanket? Precisely put there is no such set of rules in writing, and the ones talked about by John are as fluid as water, meaning the rule will be what its needed to be to always make John right about the law. His position appears to be backed by the chiefs signed on to the organization called "Office of Wet'suwet'en." or as we refer to them as the "Wet'suwet'en Five".
Is there anywhere within Wet'suwet'en history that allows one man or one chief to be the decision maker for all thirteen hereditary chiefs?
To answer that one will have to try get the Office to write down what a law is and how it must be upheld, yet this is precisely what they do not want to happen, they demand the right to change the rules in the middle of the game so to speak.
Based on the observations by the Supreme Court Justice Church, there is no such laws written that allow for blockades of roads and or territory that have not been agreed to by way of land claims settlements. So calling it passive resistance is simply an intentional twist of words, more presciently an outright lie.
In a comment to the press John added the recent B.C. Supreme Court decision opens up the constitutional avenue because it contravenes the 1997 SCC ruling in Delgamuukw-Gisday'way.
However that is NOT the truth, its a twisted interpretation of the truth,
"In 1997, the Supreme Court of Canada issued an important decision, Delgamuukw v. British Columbia, that considered Aboriginal title to Gitxsan and Wet'suwet'en traditional territories. The Supreme Court of Canada decided that a new trial was required to determine whether Aboriginal title had been established for these lands, and to hear from other Indigenous nations which have a stake in the territory claimed. The new trial has never been held, meaning that Aboriginal title to this land, and which Indigenous nation holds it, has not been determined."
So it is clear that John now thinks he can obstruct the pipeline with a long drawn out Supreme Court hearing allowing the judicial process to work as his weapon to stop the pipeline from being built.

The Justice did refer  to evolving rules at the whim of John Ridsdale and or some of the other male chiefs from the Office of Wet'suwet'en.
Ask yourself how is it that of all aboriginal nations did the Wet'suwet'en nation end up as the only nation with zero women in the role of hereditary chief? Then still dare call themselves a matrilineal society?
Next comes another question, where in Wet'suwet'en law is it written, or in oral history condoned that a Hereditary Chief may be stripped of their blankets?
There is no evidence to support the declaration made by these males that prove their edict has any bearing on their rights to their hereditary status. Contray to the edict, the female hereditary chiefs never lost their positions for political choices they made period, none at all, this is strictly an OFW (Office of Wet'suwet'en) law, to serve the current dictator,
Also read: Activist-backed male chiefs' attempt to 'unperson' female leaders ends up in court
Had this been a case of a felony act like murder, rape or physical abuse one might understand why such drastic steps could be taken but stripped for supporting a political option of for or against doing business with  the oil and gas industry goes beyond absurd as well one might question the sanity of those making such a decision.
The judge clearly wrote that John Ridsdale and the other chiefs from the Office chose not to legally challenge the permits granting CGL access to the land, but instead chose the illegal method of physical confrontation.
The down side to Antonio Mills testimony begins with it being a purchased testimony that would need to fit the needs of the OFW as they paid for that testimony. Then comes the issue of dating information at best she could only she could only record modern day history, history going back further required that what grandfathers and grandmothers said is subject to interpretation as they could not even speak English. There is no history dating back to great grand parents, most do not even know who or what their names were or are, so we are talking about a time that has lots of written history by everyone but the Wet'suwet'en, mostly due to government policies be they bad ones or not.
I do not condone that Canada destroyed their history, but nothing is repaired by inventing history either.
The argument we keep hearing from the obstructionists and their supporters are they never broke any laws, but just applied passive resistance.
The Madame Justice said
"[169]
The Criminal Code also deals with the type of behaviour engaged in by the
defendants. Section 423 of the Criminal Code provides, in part:
423 (1) Every one is guilty of an indictable offence and liable to imprisonment
for a term of not more than five years or is guilty of an offence punishable on
summary conviction who, wrongfully and without lawful authority, for the
purpose of compelling another person to abstain from doing anything that he
or she has a lawful right to do, or to do anything that he or she has a lawful
right to abstain from doing,
…
(b) intimidates or attempts to intimidate that person or a relative of that
person by threats that, in Canada or elsewhere, violence or other injury will
be done to or punishment inflicted on him or her or a relative of his or hers, or
that the property of any of them will be damaged;
…
(e) with one or more other persons, follows that person, in a disorderly
manner, on a highway;
(f) besets or watches the place where that person resides, works, carries on
business or happens to be; or
(g) blocks or obstructs a highway.
[170]
"Highway" is defined in the Criminal Code as a road to which the public has
the right of access, and includes bridges over which or tunnels through which a road
passes. A Forest Service Road has been found to be a highway under section
423(1)(g) of the Criminal Code: International Forest Products et. al v. Kern 2000
BCSC 1141.
[172]
Other evidence that individuals opposed to the Pipeline Project have
threatened to seize the equipment of the plaintiff and its contractors, approachedand directed employees of the plaintiff and/or its contractors to leave the area while
they were conducting work and have entered active work sites for the purpose of
interrupting work may engage other provisions of s. 423 of the Criminal Code.
[173]
The provisions of s. 430 of the Criminal Code may also have application in
this case. That section provides:
430 (1) Every one commits mischief who wilfully
…
(c) obstructs, interrupts or interferes with the lawful use, enjoyment or
operation of property; or
(d) obstructs, interrupts or interferes with any person in the lawful use,
enjoyment or operation of property.
[174]
Erecting gates and other barriers on the Morice River Bridge and impeding
passage along the Morice West FSR and the Morice FSR has arguably obstructed
and interfered with the plaintiff's lawful use or enjoyment of its equipment that it
seeks to move over the Morice River Bridge and may amount to mischief under the
Criminal Code.
(Note there is a lot more on this in the judges remarks, but I think we made our point already.
Next there is no conclusive evidence that the Unistoten actually own the land they are now aquatting on, as its ownership has been challenged by Chief Woos, who unlike the new phoney Chief Woos, Darlene Glaim was taught since childhood the boundaries of her territory. The present stand in Frank Alec Jr, has not been mentored by the lineage of the original Chief Woos (Roy Morice) but by a woman who seldom spent time in Witset and spent most of her life in the town of Smithers.
No wonder Freda Huson has it in for Darlene Glaim the genuine Chief Woos, the Unistoten Camp is on Casyex House land, not Unist'ot'en land.
One best remember that just because members of those blockades were not charged or convicted of these crimes, there is plenty of evidence these offenses were committed. This was never about the court siding with industry over people, it was 100 percent about that you cannot take the law into your own hands even if sanctioned by John Ridsdale.
This again is the doing of the ever evolving laws under John Ridsdale.
In conclusion we see John Ridsdale saying he does not recognize the decision of the Supreme Court Justice (but never misses the chance to testify before one) setting the  Wet'suwet'en nation even further back that it was before the Delgamuukw case. The only way the Wet'suwet'en can move forward on land claims is though negotiations (John and OFW walked away from that, and or going back to court and finishing what the original Hereditary Chiefs started, however they have bankrupted themselves right out of that option.
The best solution now is elected governance, the elimination of all powers of the hereditary chiefs, let them become honorary citizens instead. Have the elected leaders apply for funding from Canada and BC so they can complete the land claims they were originally entitled to.



"Now you know the rest of the story"
brought to you by
"Two Feathers"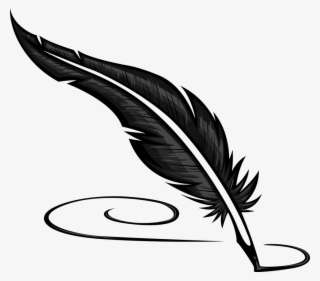 In the event we are using copyrighted material, we are doing so within the parameters of the Fair Dealing exception of the Canadian Copyright Act.


See our Copyright Notice