Below is the complete text of the MOU:
Immediate
a) Canada and BC recognize that Wet'suwet'en rights and title are held by Wet'suwet'en houses under their system of governance.
b) Canada and BC recognize Wet'suwet'en aboriginal rights and throughout the Yintah
C) Canada and BC recognize Wet'suwet'en commit to the negotiations described below (commencing immediately)
d) BC commits to engage in those negotiations consistent with the Declaration on the Rights of Indigenous Peoples Act
e) Canada and BC will provide the necessary resources to Wet'suwet'en for these negotiations
f) The parties agree these negotiations are to be intensively mediated by an agreed upon mediator.
Agreement to be Negotiated Over the Next three months
a) Legal recognition that the Wet'suwet'en Houses are the indigenous governing body holding the Wet'suwet'en aboriginal rights and title in accordance with our Innc Nuaden
b) Legal recognition of Wet'suwet'en title as a legal interest in land by Canada and BC
i) There will be no impact on existing rights and interests pertaining to land until jurisdiction is transferred to the Wet'suwet'en
ii) Jurisdiction that flows from Wet'suwet'en aboriginal rights and title will be transferred to Wet'suwet'en over time based on an agreed upon timetable (with the objective for transition within of some areas within 6 months and a schedule for the remaining areas of jurisdiction thereafter)
iii) In some cases the jurisdiction that is transferred to the Wet'suwet'en will be exclusive and in some cases it will be shared with Canada or BC
c) the area of jurisdiction that will need to be addressed include the following (without limitation)
i) Child and family wellness (5month timeline)
ii) Water (6month timeline)
iii) Wet'suwet'en Nation Reunification Strategy (6month timeline)
iv) Fish
v) Land use Planning
vi) Lands and Resources
vii) Revenue Sharing, Fair and Just Compensation and Economic Component of Aboriginal Title
viii) Informed decision making
ix) Such other areas as the Wet'suwet'en propose
d) Title will be implemented and jurisdiction (exclusive or shared) will be transferred once specifics on how aboriginal and crown titles interface have been addressed – this includes the following
I. transparency, accountability, and administrative fairness mechanisms including clear process and remedies to address grievances of any person, pertaining to all areas of shared and exclusive jurisdiction
II. clarity on the Wet'suwet'en governance structures, systems, and laws that will be ratified by the Wet'suwet'en and will be used to implement their title to the extended required to understand the interface between the Crown and the Wet'suwet'en jurisdiction.
e) This agreement is to ratified by Canada, BC and the Wet'suwet'en under their respective systems of governance.



"Now you know the rest of the story"
brought to you by
"Two Feathers"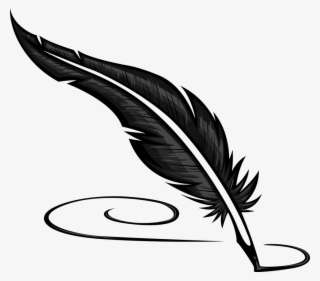 In the event we are using copyrighted material, we are doing so within the parameters of the Fair Dealing exception of the Canadian Copyright Act.


See our Copyright Notice