Editors Note: A few points about this article, first is we copied it from Todayville Inc. from Red Deer Alberta by Duane Rolheiser (Source) On occasion we copy articles that are relevant to our readers. This one is about a year old, and it appears we have a number of aboriginal people who use the pseudonym or real name of Wun Feather, in this case its a different Wun Feather than the other article we post a year or so back. In my own words, this article is PRICELESS.

Introduction by Duane Rolheiser
Wun Feather calls himself a "culturally traditional" First Nations trapper. He's also a pretty good writer, photographer, and communicator. Wun's been observing and sharing his thoughts and images about industry, the environment, and the people who care about them in extremely popular social media posts. The post here has been shared almost 10,000 times so far.
In this post the culturally traditional First Nations trapper called Wun Feather shares his thoughts about the rush to replace fossil fuels. He doesn't approach this as a right vs left issue. He may be onto something. In this time of crisis more and more people are prepared to act and think across the spectrum. Enjoy Wun's unique perspective.
Hey team.
I am calling you a team, because I honestly feel that we are all working together towards a common goal.
Someone asked me if I stand in Solidarity, and Before they added the last word, I said "I sure do"
I am speaking out for what I call #TeamCanada
I recognize that without the farmers doing what they do, I would never have flour for my bannock.
I would never have vegetables for a salad, or potatoes to smother in butter or gravy.
Without the ranchers, I would never have eggs, or chickens or beef for my burgers.
Or the medium rare steak that is going to taste so good over a camp fire.
Without the loggers I would have no lumber to build my tree stands, and without pulp and paper people, well.. let's just say I do not like the feel of leaves on my derriere.
Without the miners we would have no minerals to make things out of, and without the power and cellular service providers I would be in the dark.
I would have to send you this post via smoke signals.
Without restaurants and fast food places and grocery stores, I would be living back on the land like my ancestors did.
I could go on and on and on, but I have to speak up for the fossil fuel people.
Without thermal or metallurgical Coal, Alberta and many countries around the world would have no power, and they would have no Coke for making Steel.
And without diesel in the tractors, without diesel in the ships or trains or transport trucks, the whole world would grind to a stop.
We all know that Climate change is real.
The climate has been changing for millions of years.
Actually, climate change is the reason that plants have become coal, and dinosaur fossils have become oil.
I bet that we also agree that we have all become dependent on fossil fuels.
But just like we humans have discovered new technologies to replace the old, someday we will find an alternative for fossil fuels.
But we are not there yet.
Remember the big fight between Sony Beta and VHS??
Haha.
I sure do.
Google it kids.
But my point is that neither one of those media's is used any more.
That supports my theory that someday we will no longer use fossil fuels.
But right now the hard reality is that we need fossil fuels for our hospitals, our schools, and our deep fryers at MacDonalds..
Cheese Whiz..
Haha. I mean Gee whiz.
Even most homes nowadays have pipelines that go through the ground to their houses that bring water or natural gas or propane.
And some houses have pipelines that take the poop away.
So I also stand with the people who know how to put the pipes in the ground.
No one wants anything to happen with their sewer pipes, right?
Isn't it funny that people do not protest the people who put the poop lines in their yards?
There are no activists stopping them from doing their jobs.
I hope I have made myself clear.
I also stand by the people who make my pants and socks and those nice wicking underwear!
Without oil and gas we would not have nylon or polyester, or fake fur coats.. oops.
I prefer the real fur.
So when someone asks you:
"Who does Wunfeather stand in solidarity for?"
I guess my answer is that I stand for the collective.
I stand for the hard working people who bust their butts each day to make a living so their families can have a better life.
Oh..
Just one more thing.
I love our military.
Seriously.
The Airforce and the Navy, and most of all, if I could solute every PPCLI and Airborne member, you bet your life I would!
But I am just an old Indian Trapper, thanking the people like us who matter the most.



"Now you know the rest of the story"
brought to you by
"Two Feathers"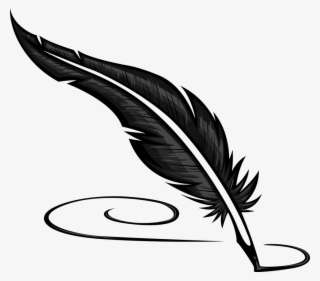 In the event we are using copyrighted material, we are doing so within the parameters of the Fair Dealing exception of the Canadian Copyright Act.


See our Copyright Notice