We are deeply saddened with news of the passing of a Gidimt'en matriarch, and as such ask all our readers and supporters to keep the family in your prayers. Contrary to what the media implies, the real members of the real Gidimt'en were active members in the community's from Burns Lake through to Houston. They supported keeping jobs in our region for the benefit of all our children, they supported projects like CGL because they are clean projects and provide a future for all our children.
The timing could not be worse as traditional custom dictate that all business other than traditional protocol be followed. We are writing this explainer so locals who also mourn the loss of a matriarch, a leader in her community understand the traditions that must be followed. On our part writing this is hard because there is so much confusion caused by fake Gidimt'en clan members and chiefs like Frank Alec and his stolen Woos blanket and Molly Wickham who is an adopted member by radical family who wish to hoard the clans assets for themselves.
If they were legitimate Gidimt'en clan members they would have to stand down for one year and not be making public spectacles of themselves to boost their GoFundMe accounts.
Rest assured none of the four Gidimt'en matriarchs had anything to do with Molly's schemes as an environmentalist extremist.
By their silence over the next year they are not condoning what Molly is doing, they are respecting the dead, and Gidimt'en tradition.
Molly saying "Our ancestors are with us", what a rude and disgusting woman who does not follow either Wet'suwet'en or Gidimt'en Clan traditions. Molly is giving herself the right to reinvent all the laws and customs of a nation she is adopted into. Instead of mourning she is out there celebrating as if she just won a major victory. Its a disgusting display of rudeness previously unknown inside the Wet'suwet'en or Gidimt'en Clan circles.
Molly is a member of this family, you could never tell from her behaviour, but her mentor Frank Alec is equally as callous, and has also abandoned tradition in favor of money and lust for power. He too knows tradition calls for him to be there for the family grieving the loss, and its also his duty to tell Molly to stand down in respect of an elder passing. His actions will speak louder than words.
Our sacred headwaters, what a disgusting display of arrogance.
No wonder she will not support the Pacheedaht Nation First nations but prefers to stand with the people who are defiling their rights, the Fairy Creek protesters.



"Now you know the rest of the story"
brought to you by
"Two Feathers"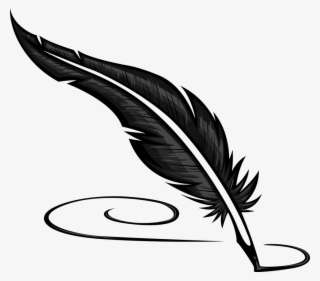 In the event we are using copyrighted material, we are doing so within the parameters of the Fair Dealing exception of the Canadian Copyright Act.


See our Copyright Notice