After reading an extremely biased publication by well known environmental extremists once again fiddling with the theme of "Defund the Police" we thought why not put our own twist on that story written by the Briappatch by none other than Molly Murphy. who was here recently visiting Molly Wickham and her team of hooligans.
As residents of the Bulkley Valley, we are both aboriginal and non aboriginal and its been a very frustrating year watching a small band of hooligans holding our community hostage to their GoFundMe dramas. We wish to thank this special division who put their lives on the line to bring law and order back to our communities. We welcome your return to restore law and order to our communities. In particular we hope you teach "outsiders" a lesson on how to not be appreciated when you come on OUR lands.

This is a more in depth report on  C-IRG division of the RCMP who were here protecting the working class and home owners, property owners, who do not mind funding dedicated policing at all,
So we are all "Pro" Fund the Police. Give them more assets and power to do their jobs better faster and with less risk to officers.
---
The C-IRG was formed in 2017 "to provide strategic oversight addressing energy industry incidents and related public order, national security and crime issues," according to the RCMP's website.
In an interview with Research for the Front Lines, C-IRG commander John Brewer explained the C-IRG's command structure, and how officers are recruited.
He said the C-IRG uses a "gold silver bronze" command structure, which "dates back to […] the Olympics in 2010." That year, Indigenous and allied protesters converged on Vancouver in opposition to a Winter Olympics.  They were met with "a consortium of local police, RCMP, the Canadian military and other agencies," CBC reported, and seven people were arrested.
"They come [from] across the board in policing," he said, "whether they're uniform, traffic, plainclothes, doesn't matter. They all come in and perform in the C-IRG function."
Brewer explained the system: "I'm the gold commander, which means I have strategic oversight and command of the Community-Industry Response Group. So basically, my job there is to ensure that we are compliant with policy, health and safety laws, charters, all that. And then I make sure that we have the resourcing, that equipment, and the strategies in place to ensure the job is done using the measured approach and the minimal amount of force necessary if required."
Silver commanders are responsible for the operational side: "They will determine the plan on how we're going to execute and where," Brewer said. Bronze commanders may be responsible for either a geographic area like Fairy Creek, or different policing functions like investigations, aerial extraction, and liaising with community members.
Brewer said those in the C-IRG are RCMP officers who are temporarily reassigned from their regular duties. Some are specially selected to join C-IRG based on their skills. "They come [from] across the board in policing," he said, "whether they're uniform, traffic, plainclothes, doesn't matter. They all come in and perform in the C-IRG function."
Brewer also confirmed that he ordered his officers to remove their name tags and police badges during the Fairy Creek protests. At one point in the interview Brewer denied that officers were trying to hide their identities: "The misnomer of 'We're not wearing a name tag, so we're trying to hide ourselves' – that's not the case at all."
"We had a number of incidents, not just at Fairy Creek. This has happened in the past, myself included, where you know, we had – again, everybody's on social media and police officers, when it comes to their personal life and family life, they have a right to some privacy here and they don't need to be attacked or stalked, or that used against them."
The costs of policing the climate crisis
According to documents that the hooligans obtained through an access to information request, and which were shared with Research for the Front Lines, the RCMP spent $18,956,136 between 2018 and 2021 enforcing Coastal GasLink's injunction against the land defenders. (We have take their word for it, but we cannot attest to its accuracy.)
Seriously? Why are the people that created this problem and costs not directly billed to pay for the expenses they cause?
Brewer explained that the C-IRG also has been deployed against those protesting a number of other resource extraction projects in B.C.: "I have strategic oversight for the entire group, which includes Fairy Creek, Trans Mountain pipeline, Coastal GasLink, we've done fish farms, Site C [hydroelectric dam], like all these different groups."
For more on the topic of how much money is going into the pockets of this hoodlums read the following articles.
GoFundMe – Gold diggers – this needs to stop.
Gofundme a River – Proceeds of crime – Domestic Terrorism
Sleydo –  Molly Wickham's Little White Lies



"Now you know the rest of the story"
brought to you by
"Two Feathers"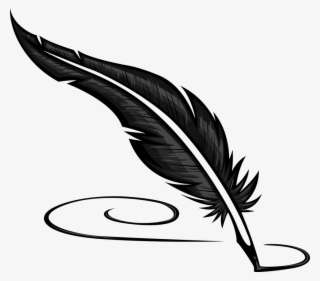 In the event we are using copyrighted material, we are doing so within the parameters of the Fair Dealing exception of the Canadian Copyright Act.


See our Copyright Notice