Frank Alec is a relativity new face to the blockaders scene, he is well known in both Wet'suwet'en and Lake Babine Indian bands. Frank Alec was born to a Wet'suwet'en woman who married a Lake Babine Indian and lived on the Lake Babine Reserve. We really sincerely believe that its extremely unlikely that his "Status Card" says he is Wet'suwet'en, having spent almost his entire life working with and for the Lake Babine Indian Band, we believe his Indian "Status Card" says he is Lake Babine Indian Band.
He has been hanging around with as the drummer for the chiefs for some time now.
Frank Alec, you claim to be a Wet'suwet'en Herditary Chief, please remove all doubt and show people your Status Card.

In fact it should be a standard rule that as part of your identification you must show this card. We are seeing far to much abuse by people who wish to belong to any band across Canada as a matter of convenience.
It's really hard to believe both the government Canada and British Columbia  failed to verify that Alex is even Wet'suwet'en, in fact it would be reasonable to assume he is a man from the Lake Babine Indian Band claiming to own the title that was properly awarded to to Darlene Glaim after the death if former Chief Woos, Roy Morris died just over 10 years ago., and Darlene Glaim is very much alive. Imagine the conflict of interest when the Wet'suwet'en and  Lake Babine Indian Band have disputed overlapping territorial claims. Does the term conflict of interest enter the conversation?
It is only given after the Hereditary chief is dead, and it must be a person from the same house.

Now I need for you to observe the connections here, read how Warner Naziel with the help of his uncle Alphonse Gagnon who heads the Laksamshu – Medzeyex (Owl House) breaks the rules in assisting Warner who does not qualify to be a chief in the Sun House, see this explainer. Remembering that his wife Lucy Gagnon was as explained here, "Alphonse Gagnon's wife works as Executive Director for Witset First Nation, Lucy Gagnon said the band is partnered with companies Kyah Resources to create jobs for the project. That is a contract between Kyah Resources and CGL that Lucy manages. The community received $1.5 million to sign onto the project and an additional $1.5 million after it started."
Now would it come as a surprise that Alphonse Gagnon with the help of Violet Gellenbeck was part of the initiative to take away the titles of 3 women, one of them to give his nephew Warner a title and land, and the other is that his wife was a member of the Gidimt'en Clan and the Executive Director for Witset First Nation at the same time. This was a way to control the outcomes of two more stolen titles. Not to forget something in this mix, there are many members of the Laksamshu – Medzeyex house that believe Alphonse was assigned to temporarily stand in for Barb Wilson the true title holder of that clan. So there you go one more woman ousted to have a man take over.  So much for their ongoing claims to honour and respect women.
Never forget these name or titles could have a monetary value into the multi millions of dollars, we are talking about some very serious dollar value attached to those blankets or titles.
its also hard to ignore the issue that Frank Alec was found guilty of beating up his wife. In 1999 he was charged and pled guilty to domestic assault, which he committed in 1998. Frank was sentenced to nine months of incarceration, but managed to avoid hard time by serving his punishment "in the community." Alec's trial and subsequent sentencing was not held in a traditional courtroom, but rather in a "sentencing circle." Elders and community members ruled that Alec's punishment for criminal assault against his young wife amounted to a simple curfew and 150 hours of community service over the course of three years.
I wish to point out this was part of his membership in the Lake Babine Indian Band so how did he transition into becoming Gidimt'en Clan and Wet'suwet'en? Again all fingers point to the Gagnon connection, it would give them a monopoly of controlling two clans as well as their house groups. Keep in mind also that Violet Gellenbeck is also from the Gidimt'en Clan, and played an integral role in stealing title from Gloria George the legitimate Smogelgem.
This brings us to another important issue, we have now seen two very serious criminal cases allowing offenders to escape sentencing by bypassing our normal criminal sentencing. We saw the same game played for John Ridsdale (Chief Namoks)   ""A local Indigenous court led by elders had asked the outside courts to handle the matter because they considered it "too politically sensitive," said defence lawyer Michael Murphey." that resulted in ""Prosecutor Kristina King said the Crown might normally have asked for a jail term because the circumstances were "so serious," but mitigating factors justified the three-year suspended sentence instead."
Absolutely astounding how the privilege of skin colour and status allows privilege not afforded to all First Nations or for that matter to Canadians as a whole. This really stinks of corruption and is permitted in our legal system, worse our mainstream press seems to be too stupid to even pick up on these very obvious details.
---
Important Related Articles
September 20, 2019 The Office Chiefs have lost their Wet'suwet'en way
January 7, 2020 Stolen Titles – Unist'ot'en – CGL Eviction
January 9, 2020 What exactly is unceded land? An in-depth look into the problem.
January 11, 2020 Office of Wet'suwet'en protest march is an epic fail
January 12, 2020 Office of the Wet'suwet'en – Heated with LNG
January 23, 2020 Chief Knedebeas (Warner William) offer to allow LNG through Unist'ot'en land  Revolving promises, double speak
January 27, 2020 Introducing "Smogelgem" of the Sun House
February 5, 2020 Bands Authority vs. Hereditary Chiefs Authority regarding Land Claims
February 12, 2020 Reconciliation within the Wet'suwet'en family
February 15, 2020 Office Chiefs PR Stunt is not going to heal the Wet'suwet'en Nation
February 16, 2020 Wolves in Fancy Blankets
February 22, 2020 Fake Chiefs – Duped and Gullible Press – Supreme Court Evidence
February 28, 2020 Office of Wet'suwet'en dupes the press again.
March 1, 2020 Open letter to Wet'suwet'en hereditary chiefs after Tsayu clan meeting
March 3, 2020 Customary law must not be permitted to subjugate statutory authority
March 4, 2020 The Trudeau government just legitimized men silencing Indigenous women
March 30, 2020 BCTF should apologize to the Wet'suwet'en people
April 4, 2020 Was Stanley Nikal framed? A look backwards in time.
May 13, 2020 Letter from Hereditary Chiefs to Chief Luggi – Response to elected chiefs plus a counterpoint
May 29, 2020 Liberals Shut Out elected Wet'suwet'en chiefs from Indigenous Affairs parliamentary committee. Preventing democracy and the right to vote.
October 8, 2020 Dinï'ze, Tsakë'ze and Skiy'ze – Self-righteous Indignation
November 16, 2020 Molly Wickham gets correction from a highly respected Wet'suwet'en "Gidimt'en" matriarch. – Pt.1
November 16, 2020 Molly Wickham gets a lesson in Respect for Elders – Pt.2
November 16, 2020 Remembrance Day – The War to End all Wars – Pt.3
December 2, 2020 Terrorism charges linked to Freda and Molly's call to action.
December 17, 2020 Stupid White Man
February 23, 2021 A question of Legitimacy in the Office of Wet'suwet'en
March 9, 2021 Real Indigenous Leader Speaks Out on Pipelines, Politics and Protesters
April 23, 2021 Office of the Wet'suwet'en lost in court but gets handed $7.2 million out of tax payers pockets.
April 24, 2021 'Wiggus Tset At'awt At'en' Respect First
September 27, 2021 Chiefs in Crisis – Local Update
October 1, 2021 Morice 63 km Blockade Update
October 8, 2021 GoFundMe – Gold diggers – this needs to stop.
October 12, 2021 The "real" Gidimt'en Clan are in mourning
October 15, 2021 Invasion – Our local communities under attack.
October 29, 2021 Wet'suwet'en – Respecting our ancestors
November 3, 2021 Community-Industry Response Group (C-IRG) in the Bulkley Valley – Welcome Back
November 8, 2021 Our Sacred Headwaters – a Human Portable Outhouse
November 14, 2021 Yintah – a documentary film about the Wet'suwet'en Nation
November 17, 2021 Office of the Wet'suwet'en inciting Domestic Terrorism
November 18, 2021 Press Release from the Gidimt'en Clan
November 19, 2021 Anarchists and Warriors – A confession by Molly Wickham
November 22, 2021 Insurrection – List of players in the Bulkley Valley
November 24, 2021 Rape and death cover up by Molly Wickham and Frank Alec (chief Woos)
November 27, 2021 Million Dollar Molly GoFundMe  a fortune.
November 29, 2021 War in the Woods – Daily Update
November 29, 2021  War by Anarchists on Society
December 3, 2021   Taylor Bachrach sandbags RCMP in Parliament  Cody Molly Logan Colin
December 4, 2021   Memory Lane – Like peas in a pod.
December 6, 2021   Did CBC just team up with a terrorist?
December 11, 2021   Violent RCMP Raid on the Wet'suwet'en? When and where?
December 14, 2021   Nathan Cullen's letter of concern regarding RCMP Violence
December 17, 2021   The fallacy of "Land Back"
December 20, 2021  Where are our Wet'suwet'en leaders?
December 21, 2021  The case for a permanent RCMP station on the Morice West Forest Service Road
December 22, 2021  Molly and her gang once again occupy the drill pad site.
December 28, 2021  Anarchist Stool Bus – We uncover the down and dirty – Dec 2021
The rest of the story can be found in our 2022 articles, check there for more related articles.



"Now you know the rest of the story"
brought to you by
"Two Feathers"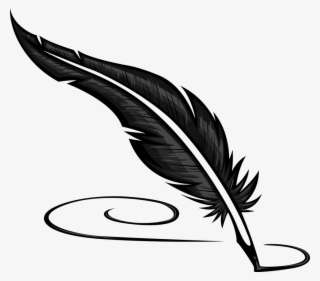 In the event we are using copyrighted material, we are doing so within the parameters of the Fair Dealing exception of the Canadian Copyright Act.


See our Copyright Notice