OK now let's be honest when the  Gidimt'en matriarch told Molly that her adoption into the Gidimt'en did not meet the standards required by Wet'suwet'en traditions, she was talking to Molly, yet here we have Jennifer who has yet to be adopted into the Wet'suwet'en Nation making assumptive claims that she already is or has been.

In fact it should be a standard rule that as part of your identification you must show this card. We are seeing far to much abuse by people who wish to belong to any band across Canada as a matter of convenience.
Jennifer Wickham, had her education paid for by the Stellat'en First Nation. Stellako is located 160 kilometers west of Prince George, B.C. Stellat'en (people of Stella)
Its important to understand who exactly Molly's and Jennifer are in relationship to the roles they play in today's Wet'suwet'en affairs. The following will explain just how Wet'suwet'en they really are or are not.
Neither Molly or Jennifer grew up on Wet'suwet'en territories and are relatively speaking newcomers to the area.
For the sake of all the very good people in this family, pleased respect what we are writing, there are a lot of very good people that are related to Molly and Jennifer, but you would never know it from the way those two treat their family. Molly and Jennifer have very much disrespected their own matriarchs, so we must show continued support for them as they were caught between what government did to them, and now the abuse done to them by these family members. For that reason getting the facts correct was important to us.
Jennifer Wickham carries the surname of name of Don Wickham, but is the daughter of another white man, her mother is June Wickham same as Molly, she is (aboriginal) whose maiden name is Augusta.
June's parents on her fathers side was Eastern Carrier specifically Stellat'en First Nation. His name was Freddy Augusta. On June's mother's side was Emily Augusta, her maiden name was Isaac, and her June's grandmothers name was Paddy Isaac with her maiden name being Tom. So to recap, June's mom Christine Patsey married a Burns Lake man with the surname of Tom. Christine is half Gitsxan and half Wet'suwet'en. June was born into the house of Spookws or also known as the Dora Wilson Kenny house group, and adopted into unnamed non aboriginal household where she self reports to have been abused. We cannot deny that or confirm it so be that as it may.
Speaking to other family members, it was no secret that Emily, (June's mother) had drinking (alcohol) issues, at that time when June was taken by social services due to the drinking issue. We cannot excuse the government of that day either, because government of that day failed to recognize the kids were safe and being looked after by the grandparents. Witnessed by other relatives.
By rules of matrilineal family Christine was Gitxsan on her mothers side and Wet'suwet'en on the fathers side, so both Molly and Jennifer Wickham by matrilineal rules are Gitxsan, even if that constitutes only a bloodline of a mere 12.5% Having said that its not what we are seeing, what we are seeing today is that whatever tribe gives you the most benefits, that's the one you yourself choose to be. We have never seen anyone actually apply historical backed rules to this situation, its all about what is in it for me, and or GoFundMe.
In perspective Molly and Jennifer are 50% white settler, 25% Stellat'en, 12.5% Gitxsan and 12.5% Wet'suwet'en.
One issue that stands out is if Molly and Jennifer made the claim we are white immigrants, it would be accepted as truth, if they both claimed they were Stellat'en nobody could argue that point, then if they chose to say they were Gitxsan nobody could challenge that, so now we have them claiming they were born Wet'suwet'en, who could argue the point? Imagine having citizenship to four separate nations. Somehow one element is forgotten here, they are cashing in on a protesters dream, to never work for a living, and to get rich anyways.
Does anyone other than me see there is something very wrong with this picture? Imagine if we allow abusive aboriginals to claim indigenous rights and title to all parts of Canada, what happens to the rights of honest law abiding local First nations members?
When you understand how they are connected you better understand their motives.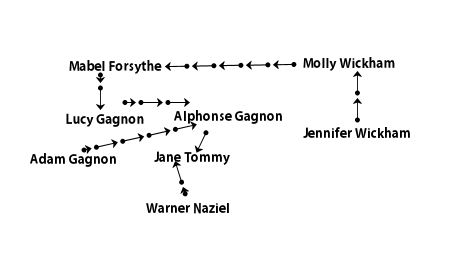 ---
Relevant Must Read Articles.
February 5, 2020 Bands Authority vs. Hereditary Chiefs Authority regarding Land Claims
October 17, 2020 Intentional violation of the B.C. Supreme Court Injunction by Molly & Jennifer Wickham
November 16, 2020 Molly Wickham gets correction from a highly respected Wet'suwet'en "Gidimt'en" matriarch. – Pt.1
November 16, 2020 Molly Wickham gets a lesson in Respect for Elders – Pt.2
November 16, 2020 Remembrance Day – The War to End all Wars – Pt.3
December 2, 2020 Terrorism charges linked to Freda and Molly's call to action.
February 15, 2021 The Abused Truth on Missing and Murdered Indigenous Women and Girls (MMIW)
February 24, 2021 Respecting the Wet'suwet'en culture.
October 1, 2021 Morice 63 km Blockade Update
October 8, 2021 GoFundMe – Gold diggers – this needs to stop.
October 15, 2021 Invasion – Our local communities under attack.
October 17, 2021 Lessons learned from protest camps
October 29, 2021 Wet'suwet'en – Respecting our ancestors
November 3, 2021 Community-Industry Response Group (C-IRG) in the Bulkley Valley – Welcome Back
November 14, 2021 Yintah – a documentary film about the Wet'suwet'en Nation
November 17, 2021 Office of the Wet'suwet'en inciting Domestic Terrorism
November 18, 2021 Press Release from the Gidimt'en Clan
November 22, 2021 Insurrection – List of players in the Bulkley Valley
November 24, 2021 Rape and death cover up by Molly Wickham and Frank Alec (chief Woos)
November 27, 2021 Million Dollar Molly GoFundMe  a fortune.
November 29, 2021 War in the Woods – Daily Update
November 29, 2021  War by Anarchists on Society
December 3, 2021   Taylor Bachrach sandbags RCMP in Parliament  Cody Molly Logan Colin
December 4, 2021   Memory Lane – Like peas in a pod.
December 6, 2021   Did CBC just team up with a terrorist?
December 11, 2021   Violent RCMP Raid on the Wet'suwet'en? When and where?
December 14, 2021   Nathan Cullen's letter of concern regarding RCMP Violence
December 17, 2021   The fallacy of "Land Back"
December 20, 2021  Where are our Wet'suwet'en leaders?
December 21, 2021  The case for a permanent RCMP station on the Morice West Forest Service Road
December 22, 2021  Molly and her gang once again occupy the drill pad site.
December 28, 2021  Anarchist Stool Bus – We uncover the down and dirty – Dec 2021
The rest of the story can be found in our 2022 articles, check there for more related articles.



"Now you know the rest of the story"
brought to you by
"Two Feathers"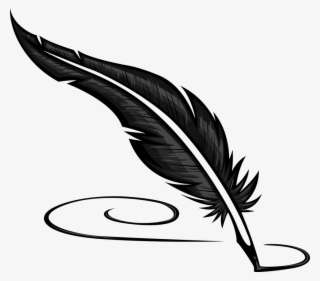 In the event we are using copyrighted material, we are doing so within the parameters of the Fair Dealing exception of the Canadian Copyright Act.


See our Copyright Notice