The text of the statement by RCMP to those at the Gidimt'en Camp verbatim from the video below.
"Since 2019 this location has been used as a base of operations committing criminal code offences and actions breaching a Supreme Court Injunction. Many of those individuals have arrested and released by the court on conditions. We are conducting patrols to insure criminal offences are not being committed and that individuals with court orders are not breaching these conditions."
Over the past few weeks we have been hearing Molly Wickham complain, keep in mind Molly is the official head of this camp and I seriously do not believe she can make the claim that she was not aware of the crimes being perpetrated or orchestrated from this camp, without being part of it. I also seriously doubt the RCMP would make such a statement without having evidence to back up their claims. See our recent post Anarchist Stool Bus – April Issue where Molly shows such disrespect and contempt for Wet'suwet'en culture directed at the RCMP as always with camera rolling and staged for GoFundMe productions. Watch the video from that last link posted.

Part of the problem stems from Molly Wickham's ignorance of their laws and customs comes from growing up near Fraser Lake as a Stellat'en First Nations member.
All things considered the camp is an "illegal" camp from the beginning, they are fortunate that the laws have so far not been applied. Stiff fines for unauthorized structures on Crown land.  Let me quote from that article, and keep in mind, Molly and her gangsters are not above the law, they do not uphold Wet'suwet'en law or culture, thier claims of doing so are outright lies.

Natural resource officers regularly patrol Crown land throughout the province and come across unauthorized structures from time to time. Increased recreational use of British Columbia's backcountry and easier access to remote areas has resulted in more cases of illegal structures, unauthorized use of Crown land, and the abandonment and storing of vehicles and other equipment.
These activities can:
cause environmental damage.
disrupt wildlife habitat and sensitive plant ecosystems.
negatively affect legitimate uses of Crown land and resources.
create safety and liability concerns.
It is illegal to use, occupy or build structures on Crown land without prior approval. Penalties of up to $100,000 or the seizure of improvements, goods or materials may apply. The person responsible also could be billed for clean-up costs.
To avoid confusion and in order to make a stronger point we will make 3 shorter articles today, they are connected, yet they are distinctly stories on their own. This is the first in three important updates as to what is happening in "collectively" our back yard. Both aboriginal and non aboriginals are suffering on account of these anarchist hoodlums.
ADDENDUM: Added Apr 27th 2022



"Now you know the rest of the story"
brought to you by
"Two Feathers"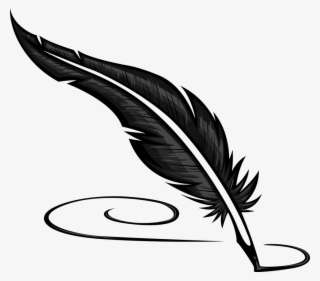 In the event we are using copyrighted material, we are doing so within the parameters of the Fair Dealing exception of the Canadian Copyright Act.


See our Copyright Notice