Below is the footage of a mumbo jumbo song and dance that could be more befitting of a wiccan cult than one of aboriginal heritage. The ceremony is a joke, its an insult to Wet'suwet'en people, who by way of a vast majority are in favor of this pipeline and the benefits it will bring the Wet'suwet'en Nation. Most people have no idea that they make up this stuff along the way, this is not Wet'suwet'en culture,  its taking advantage of naive and gullible Canadians.
Each house group has songs, but they begin with a potlatch that is witnessed by the Wet'suwet'en, this was just another fabrication for GoFundMe, we did confirm with Wet'suwet'en matriarchs and no such song was ever known to them. In all likelihood Molly made this up on the fly, as an excuse to get headlines, this is why despite only a few people in attendance, a videographer was present. This is press bait and they took it hook line and sinker. Look at the suckers on the line biting, this was an act, not recorded history, it was a staged production.

We read in the press ""Indigenous land defenders and community members cannot be criminalized and targeted for asserting their title and rights and conducting ceremonial and cultural traditions," UBCIC stated in a Oct. 15 news release. Neither Molly or Jennifer have title rights to any Wet'suwet'en land or unceded land, their land is located at the confluence of two rivers: the Stellaquo and Endako.

What a load of bunk by this membership club called UBCIC who have no more validity than that of a gulf club. You buy membership, you were not a born member of an indigenous organization.
Clearly this nonsense from the UBCIC shows they know nothing about the Wet'suwet'en Nation, however they do seem to stand up for anyone breaking the law.
CGL was granted a permanent injunction against Wet'suwet'en land defenders by B.C. Supreme Court
Both Jennifer and Molly Wickham are not Gidim'ten, are not Wet'suwet'en, they are both members of the Stellat'en First Nation that signed an agreement with CGL and remain in favor of the pipeline.  Jennifer and Molly Wickham untill recently were both registered to that band. The other two were just kids, lured on by selfie fame, props for the Wickham sisters.

There is very little doubt by locals this is yet another GOFUNDME project to get sympathetic people to fatten the wallets of these people who could not exists without the oil and gas industry. Both women now work for the Office of Wet'suwet'en and not for the Wet'suwet'en Nation.
The community of Stellako is located 160 kilometres west of Prince George, B.C. Stellat'en (people of Stella). The fertile land between Fraser Lake and Vanderhoof is the basin of a glacial lake. Stellaquo is located at the confluence of two rivers: the Stellaquo and Endako. Stellaquo River is a world renowned trout fishing location.



"Now you know the rest of the story"
brought to you by
"Two Feathers"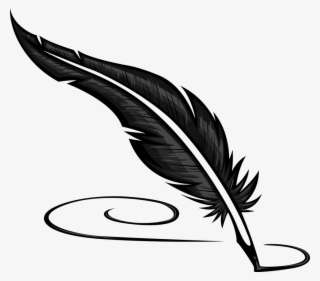 In the event we are using copyrighted material, we are doing so within the parameters of the Fair Dealing exception of the Canadian Copyright Act.


See our Copyright Notice