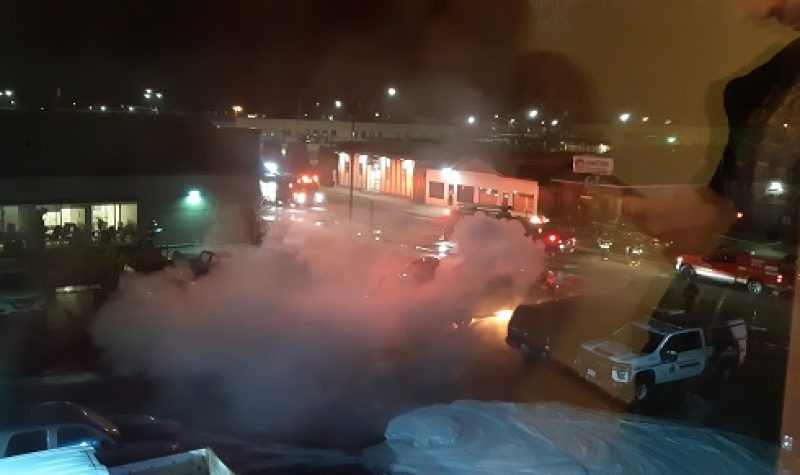 While both the "antagonist" media, meaning media that support criminals trying to stop the CGL pipeline are busy trying to claim the attacks on CGL and the one at Sunshine Inn are not connected, today everything points to at lot of connecting people all involved with both Molly Wickham and Franklin Lopez and CBC. Below join me in connecting the dots to domestic terrorism. By antagonist media I am referring to the tabloids "The Tyee" and The Narwhal" The latter being the former Desmog Canada.
I will publish a copy of the claims made today by anarchists at the bottom of our article.
First I want to remind you of the attack that took place at the CGL drill pad site, in detail here is that story we posted on Feb 17th 2022 "The case for a permanent RCMP station on the Morice West Forest Service Road "It talks about the attack at the drill pad site. As well here is another one to refresh your minds covering the same incident. "Coastal GasLink: Workers shaken after violent attack at Morice River drill site"
Next incident was more recent at the Smithers Sunshine Inn "Fire in Smithers at Sunshine Inn a 'targeted attack' on RCMP" More recently we posted a story "Canadian Broadcasting Corporation – Collaborating with Domestic Terrorists"
Based on the claims made below we now know the two attacks are connected, but there is more. It may come a shock to some people but it's more than just a mime that the Tides Foundation.  Franklin Lopez is secret operative behind the internal war in the Wet'suwet'en family. Franklin Lopez owns and runs subMedia, and provides content for a string of "Antifa" websites calling for murdering police, and anyone else who disagrees. These sites even contain recipe's for Molotov Cocktails. He created a lot of the call-out and provided a platform for the mostly white "blockade" activists.  Now see the advertisement below for Yintah.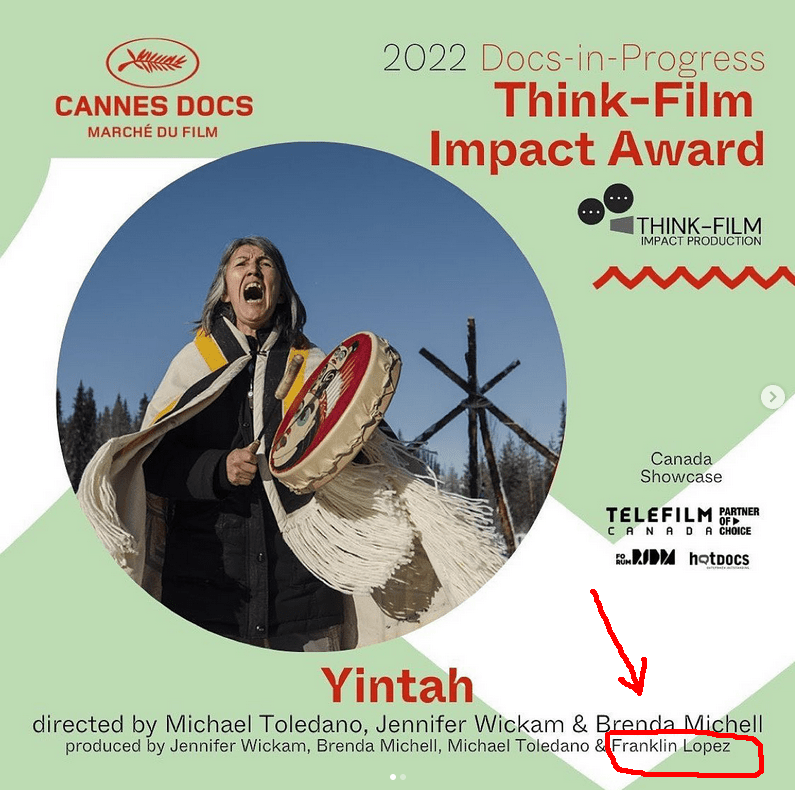 Next recall Molly Wickham in this story?  "Anarchists and Warriors – A confession by Molly Wickham"
Now everyone needs to LISTEN to the voice of Molly Wickham in this video "she" had released bragging about her connection to the anarchists.
If the video won't run use the watch on YouTube link.
Imagine stuff like this is still legal online in Canada? "Techniques for sabotaging capitalist infrastructure and extractive industries" part of this website they promote.  (See https://warriorup.noblogs.org/)
As promised here is the article in which anarchists lay claim to domestic terrorism in the Bulkley Valley. Do not for a second forget Molly's connections to these people.
Here is a link to that article, however in case they pull it we made a copy below. (https://anarchistnews.org/content/responsibility-claimed-arson-c-irg-vehicles-wet%E2%80%99suwet%E2%80%99en-territory)
---
RESPONSIBILITY CLAIMED FOR ARSON OF C-IRG VEHICLES ON WET'SUWET'EN TERRITORY
In the early hours of Oct 26th several RCMP C-IRG vehicles were lit on fire in the Smithers Sunshine Inn parking lot.
As you read this, Coastal GasLink drills beneath the sacred headwaters of the Wedzin Kwa. The ground shakes in Wet'suwet'en territories. For every tremor of the earth as they drive their borehead and blast their explosives through riverbed and rock, right beneath schools of spawning salmon, tremors of pain and rage reverberate through the hearts of those who still have space to feel it.
Death surrounds us. Salmon die en masse as creeks run dry. Massive areas of once-flourishing rainforest burn. A billion snow crabs disappear and die in Alaska. Climate chaos runs rampant while mega projects churn the living world into a living nightmare. So many people pass out of this world too soon. Maybe it gets called suicide. Or overdose. Or stroke. Maybe it is a police bullet that rips through flesh and organs. All of this is the manifestation of the unbearable pain, suffering and violence brought on by colonialism and the state.
In "british columbia" it is the RCMP who defend and enforce this violence. And where extractive industries meet indigenous resistance the RCMP employ a specialized division called Community-Industry Response Group. It is C-IRG cops who volunteer to raid, surveil, harass, and brutalize land defenders on behalf of their corporate masters.
Early on October 26th four C-IRG vehicles in Smithers were set ablaze while C-IRG officers slept just meters away. The fires damaged or destroyed all four trucks and spread to several industry vehicles and an ambulance in the parking lot. The CGL and BC Hydro trucks burned are hardly regrettable. The damaged ambulance was unfortunate and unintended. No one was injured in this action because steps were taken to ensure no one would be. Vehicles were only lit where it was certain fire would not spread to structures or endanger life.
The violence enacted by industry and enforced by the police damns an entire planet to a fiery desertified future. Recognizing the fact that each of us has a stake in this struggle means recognizing the importance of acting with our own agency, autonomy, and urgency. We must all sharpen our pain into the determination necessary to act against those responsible for our suffering.
There are no words to be shared with government or industry that can change the core of their nature. These institutions are not people. They have no soul, no ethics, and no conscience. Their driving force is profit at any cost, and they cannot be negotiated or reasoned with.
Liberals and centrists want politics to be neat and tidy, within the bounds of respectability. The labeling of actions outside of these bounds as a 'false flag' operation severely limits our ability to broaden the scope of struggle and directly challenge the state's violence. Successful movements utilize a broad set of tactics to achieve their goals. False flag accusations only serve to isolate those who choose to engage in more confrontational actions from broader support, which is dangerous and limiting. If there is a conspiracy here, it is the overt collusion between corporations and state forces to continue the legacy of genocidal violence on indigenous peoples and land.
Burning cop cars is easy. Taking the steps to prevent arrests is less so. Research methods that work; warriorup.noblogs.org is a good place to start. Use security oriented and open source tech tools on public WiFi for this, or better yet, go old-school and get books. Test your methods. Think carefully about how fire can spread to make sure you will not unintentionally burn down a building or cause injury. Know how to avoid leaving evidence. Think critically about the consequences of action as well as inaction. Trust your rebellious instincts and move with courage.
It has always been the time to fight. It still is.



"Now you know the rest of the story"
brought to you by
"Two Feathers"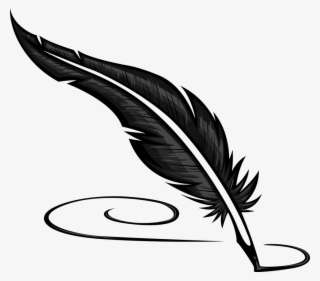 In the event we are using copyrighted material, we are doing so within the parameters of the Fair Dealing exception of the Canadian Copyright Act.


See our Copyright Notice