No that was not a typo or a misprint, there is almost an air of let's pretend we do not have brothers and sisters who support the pipeline, almost to the point of sheer arrogance.  As the year closes we share what we hope will be the final chapter on the road blocks disrupting society.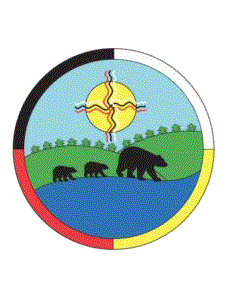 When you hear the name "Wet'suwet'en First Nation" would you expect a very different voice than that of the Office of the Wet'suwet'en?
Would you have thought it was a misprint if you read the Wet'suwet'en First Nation supports the pipeline and opposes the blockade?
The answer to both questions is "yes"they are quite different in who they are.
It is without question that a massive tract of land is being claimed by the Wet'suwe'ten, however in a politically polished environment, there is truth, and next to that is the whole truth. AKA known as the dirty laundry we pretend is not there, and why this will never go to court over Coastal GasLink.

In today's world we keep the sanctimonious vow to protect our minorities, not so much on Wet'suwe'ten territory. Sometimes exposing the truth is the fastest way to get that now infamous word "reconciliation" from within, in this case its decades overdue.
Remember first, there is a staggering difference between land claimed and that of land kept once a settlement agreement has been put in place. Never forget this one line in the famous Delgamuukw case. "Aboriginal title is not absolute. Neither the Crown nor the Aboriginal title holder enjoys full or clear title to lands or resources. Each is subject to the other's interest." This too plays into the decision making by the courts when they decide on pipelines, its not just aboriginal interest that comes into play, the decision must be in the best interest of Canada as a nation as well.
We are not taking sides, but rather balancing the unfair coverage that gone to favor of the blockades, while ignoring the very large number of Wet'suwe'ten and their hereditary chiefs that are in favor of this development, who want the opportunity to improve the lives of their respective communities.
In the days when I grew up in the Bulkley Valley, a common saying be it true or untrue was "it was safer for a white boy to go to Moricetown than it is for a Burns Lake or Babine indian". (I know the word indian is now politically incorrect but it's verbatim as it was said back then by aboriginal locals.)
It's never been a secret that the fights over "funding always seemed to end up with the funding going to Moricetown", again using what was a verbatim quote. So it should come as no shock that members of all 5 clans also live outside of Moricetown and Hagwilget. (Hazelton)
I know the press is having a field day with how First Nations are having this David and Goliath confrontation, while covering their face with their hands, not in shame but rather to hide from the truth that they do not have full support for the blockade.
So when you read a headline saying Wet'suwe'ten hereditary chiefs stand behind the Unist'ot'en blockage you need to take it with a grain of salt, an equal amount of Wet'suwe'ten hereditary chiefs are publicly supporting Coastal GasLink also.
The press has been highly misleading in that it only tells the story from those opposed to "LNG period" and the environmentalists point of view.
There is no Supreme Court judge in Canada that will rule in favor of the one side of the family, the Unist'ot'en against the other side of the same family Skin Tyee, both are from the Big Frog clan (Gilseyhu). It will not even be about siding with the Coastal GasLink, it will simply get tossed out of court. How could the justice be expected to choose between to hereditary chiefs of the same clan?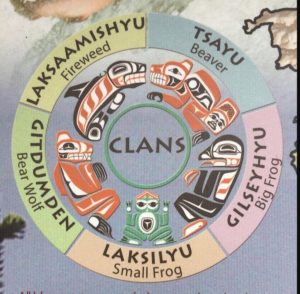 There are 5 primary clans in the Wet'suwet'en Territories, they are as follows. Gil_seyhu (Big Frog), Laksilyu (Small Frog), Gitdumden (Wolf/Bear), Laksamshu (Fireweed), Tsayu (Beaver Clan)
Chief Ogen is from the Wet'suwet'en, Git'dim'den clan house of Spo'x from the Burns Lake area. Is actively promoting the Coastal GasLink pipeline.
Helen Michell of the Skin Tyee First Nation is one of three hereditary chiefs, is from the Gilseyhu (Big Frog) clan.
Ray Morris  is hereditary chief for the Nee Tahi Buhn Band is in support of the Coastal GasLink pipeline has all 5 clans in it. The Clans of the Nee Tahi Buhn Band are Gilseyhu (Big Frog), Laksilyu (Small Frog), Gitdumden (Wolf/Bear), Laksamashu (Fireweed) and Tsayu (Beaver). In the feast hall the Laksamashu and Tsayu work together.
Dan George is the hereditary chief of the Ts'il Kaz Koh (Burns Lake) however due to a lack of posted information we only can confirm the Tsayu (Beaver Clan) and they also support the Coastal GasLink pipeline.
The environmentalists are trying to manipulate the public into believing that the Wet'suwe'ten hereditary chiefs are in a fight of their lives to save their lands from the Coastal GasLink pipeline, when the truth is that the Wet'suwet'en are very divided on the issue, there is no clear winner here.
All of the years where Moricetown rejected and shunned its brothers and sisters and took the lion's share of funding has resulted in the alienation of many of their own members, even within Moricetown (Witset) you hear a lot about certain families hording funding.
Also far from over is the land claims themselves, who owns what is far from settled, especially in territory east and south of Moricetown or now called Witset by locals. Many clans contest what other clans are claiming.
Due in large part to highly charged animosities, you keep hearing "You didn't hear it from me ok?" Physical violence is a shameful reality that still occurs on a weekly basis among aboriginal members beating on each other.
The time has come for all sides to sit down and hammer out agreements, without a power trip or making demands based on political power. Land claims can never be settled until the lands and ownership are settled from within first.
A special thanks to the unnamed contributors to this story, it took guts and and faith to come forward.
Note: Sometimes we need to hear what we do not want to hear, or say what we do not want to say, or write what we do not want to write, but sometimes you have to, to get heard.



"Now you know the rest of the story"
brought to you by
"Two Feathers"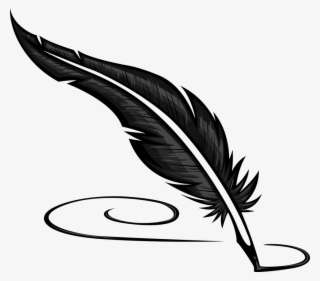 In the event we are using copyrighted material, we are doing so within the parameters of the Fair Dealing exception of the Canadian Copyright Act.


See our Copyright Notice