With Dr. Karla Tait disqualified, then who runs the Unist'ot'en Healing Center? Well in a nutshell Karla and her aunt Freda Huson.
We keep hearing the press talk about a certain person by the name of Dr. Karla Tait as the doctor for the Unist'ot'en Healing Center, however she is not licensed to practice in Canada or British Columbia and until she is licensed to practice they do not have a doctor working there. See requirements below. To practice psychology in Canada, psychologists must be licensed. Licensure to practice is granted to individuals by regulatory bodies in each Canadian jurisdiction which is divided by province and territory. The regulatory body for Québec is L'Ordre des psycholoques du Québec (https://www.ordrepsy.qc.ca/).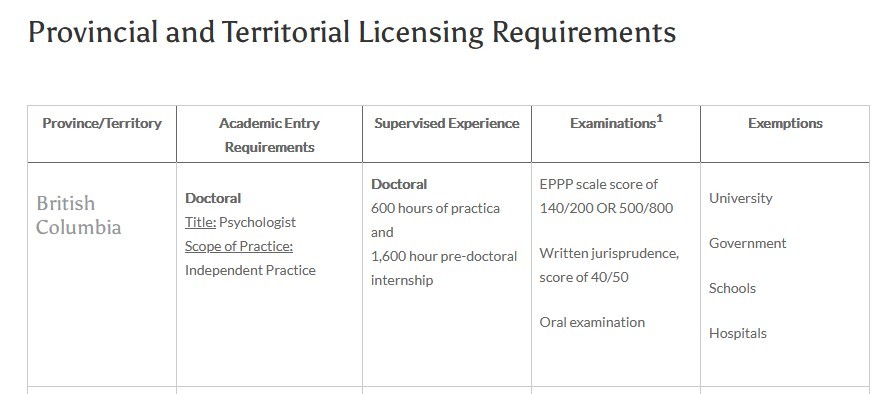 Karla obtained her degrees Doctor of Philosophy – PhDClinical Psychology from the University of South Dakota, to the best of our knowledge, never obtained her 600 hours of practical or 1600 hours of pre-doctoral internship. So the bottom line is Hooligans Hotel has never had a Doctor staying there, and once again the press has been duped into taking her word for it, that she is a recognized doctor in Canada.
As I believe not believe in reinventing the wheel I will copy paste the efforts of Stewart Muir in this article Health authority monitoring on-leave employee heading up taxpayer-funded protest camp So read the information below then jump back up here. This brings us to another story, CGL must revise impact assessment on Unist'ot'en Healing Center Wow! B.C.'s Environmental Assessment Office (EAO) is requiring Coastal GasLink to consult with the Wet'suwet'en to update a technical report addressing pipeline impacts on the Unist'ot'en Healing Centre. The quote comes from the article link above in the Haida Gwaii Observer
Lets sum that up, so CGL must do an impact study on a healing center that has no qualified doctor working there, so exactly what kind of joke is this?
In a speech she made in Vancouver made on May 7th 2019, she refers to Coastal Gaslink and its injunction on them (Freda and company) and makes the claim CGL threatened their clients, (Healing center clients) So they are operating under a false claim that the center has a professional doctor looking after its clients in a legal professional manner.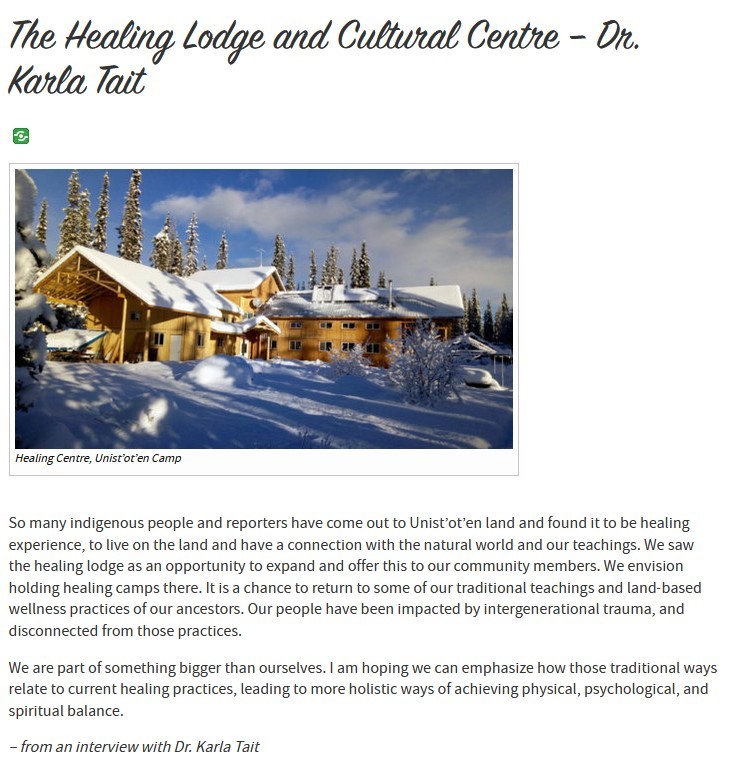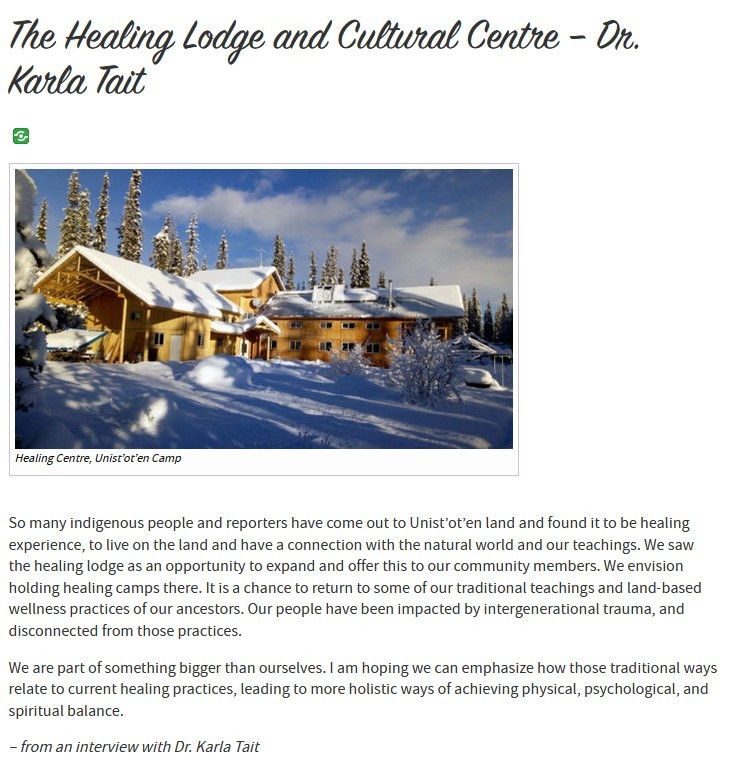 What a joke by the BC NDP Goverment – CGL must do a study on a building run by a fake doctor, or at very least not certified to practice here. Just how stupid do they think the public is? Where does the rubber meet the road, where does accountability begin as opposed to smoke and mirrors? Just exactly what was the government of BC negotiating in the meetings with the Office of the Wet'suwet'en?
A British Columbia civil servant has a surprising second job – she is a director at the Unist'ot'en camp originally created to block any pipeline that might be planned for a North West corridor. Her government employer is monitoring the situation, just weeks after $400,000 in public funding was announced for the camp. Veteran journalist Stewart Muir assembled a number of facts about the situation
.
PRINCE GEORGE, B.C. (FEBRUARY 10, 2020) – An agency of the British Columbia government has issued a news release attempting to explain its financial support for a pipeline protest camp where one of its current employees is also now employed.
The Unist'ot'en site in a remote location near Smithers is the eye of the storm in a heavily publicized dispute involving contested claims about which members of the Wet'suwet'en Nation have the right to negotiate with governments and industry.
Although 20 First Nations are supportive of the Coastal Gas Link pipeline, a number of individuals do not support it, claiming their hereditary authority supersedes that of ordinary Wet'suwet'en members.
On Feb. 8, after protesters broadcast a video of an employee of the First Nations Health Authority taking part in the burning of a court injunction, the organization issued a news release stating: "The FNHA is aware of a staff member who is currently on unpaid leave with a potential conflict of interest around this project. The staff member in question has completed all necessary conflict of interest documentation and has met all of the requirements."
The FNHA staff member in question is Karla Tait, a niece of Unist'ot'en protest camp founder Freda Huson. The FNHA's reference to a conflict of interest appears to arise from the fact that Tait is employed by both organizations. There is also the matter of $400,000 in provincial government monies allocated last month to the protest camp, marking the first such spending decision that is publicly known.
In effect, ordinary taxpayers are footing the bill for the privilege of blocking an approved infrastructure project.
The FNHA news release came after I pointed in social media to Tait's dual affiliation and the incongruity of a civil servant appearing to participate in the destruction of a court order.
The release states that FNHA management will continue to monitor the situation and to follow up "as appropriate".
The Feb. 8 video, published in social media, shows Huson, Tait and others barricading a public logging bridge over Morice River in defiance of a court injunction, while Huson burns what was claimed to be the court injunction currently being enforced.
Tait, a psychologist by education, is described as the Unist'ot'en Healing Centre's Director of Clinical Service.
Huson has described the Unist'ot'en as having been created over a matter of years for the sole purpose of blocking pipeline construction. She describes the strategy in detail here, in a video from several years ago:
To quote the most salient statement Husen makes in that video:
"We decided to start a camp right directly in the path of Enbridge and Pacific Trails pipelines route. We started by putting up a log cabin right in the GPS route, and from there we decided we wanted to build a permanent camp. After we put the cabin here in the GPS route of Enbridge and Pacific Trails, they moved their route upstream about a kilometre, kilometre and a half. We were planning to build a pithouse anyways but we decided to put the pithouse in the GPS route of PTP, as well as the permaculture garden to block them."
Despite these undeniable origins in anti-pipeline activism, it appears that over time the camp grew to have additional functions, arguably to deliver some type of health services but also creating a transformational opportunity to enhance the value of the camp as a tool in a years-long activism strategy by pressure groups to prevent pipeline development.
The "land-based trauma and addictions treatment programming" said to be delivered by the protest camp were described this way in a Smithers newspaper article:
"'The Unist'ot'en Healing Centre was built with the assistance of settler supporters working hand in hand with us to fund and construct the infrastructure that allows us to provide self-determined culturally rooted, land-based healing programming by, and for, Indigenous Peoples,' said Clinical Director of Unist'ot'en Healing Centre and Unist'ot'en House Member Karla Tait, Ph.D."
There is no known published report on what the healing centre does or who it serves, nor the medical protocols it follows.
In an online report Jan. 22, the National Observer stated: "'The healing centre is "the fruition of decades of planning and de-colonizing work,' Dr. Tait said in the statement. The community and its supporters have poured more than $2 million into the construction of the centre, and the institution recently received a $400,000 grant from the First Nations Health Authority to continue to run land-based trauma and addictions treatment programming."
It's not clear why the FNHA chose the timing of last month, when it was already known that a highly publicized conflict over the Coastal Gas Link construction plans was all but inevitable, to donate the sum of $400,000 to the camp.
Nor is it known whose decision it was to allocate the money. At the time of the spending decision, Tait may still have been on active duty as a civil servant as well as in the employ of Unist'ot'en, which would account for the FNHA's admission of a potential conflict of interest. Although the FNHA regularly posts news releases on its website, with 21 announcements since Jan. 21, there was no announcement about the $400,000 made – except what was reported in two alternative news outlets that typically oppose anything to do with employment opportunities for First Nations. In contrast to complete non-awareness of the story by the general public, these outlet seemed to have obtained the story exclusively.
The infusion of taxpayer dollars represented something far greater than the simple sourcing of funds. What it seems to have been designed to do was evolve the centre from being a rogue camp in defiance of the law and dependent on support from a variety of non-government environmental foundations and pressure groups, to having the legitimacy that comes with being an agency delivering government acknowledged services.
In fact, the attempt to elevate Unist'ot'en's status came around the same time as another significant step, this one also involving a branch of the B.C. government.
On Jan. 21, with its public funding status secured, Unist'ot'en formally requested the Environmental Assessment Office (EAO) to continue to withhold final permits for construction of Coastal GasLink's (CGL) 670-kilometre pipeline.
But this time it was with a new wrinkle, according to the group when quoted in a news report.
It came in the form of a complaint: "CGL failed to include any mention of the Unist'ot'en Healing Center, the most significant economic, social and health-related institution within the study boundary, in their report."
It appears the legal strategy now being employed by the protest camp organizers is to claim that, retroactive to the time the natural gas pipeline was approved, a publicly supported site was delivering some type of health-related services. Was it really doing that? Where's the evidence?
The legal strategy appears to be to try to pit ministries within the B.C. government against each other in the apparent hopes that the conflict will get into the courts, slowing the project.
And it underscores the legal battle being waged over questions of who is the legitimate representative of the Wet'suwet'en people. The FNHA move seems designed to strengthen the legal claim being pursued in regard to permits.
At this point there is no clear evidence showing that the $400,000 has actually been paid out by Tait's main employer, the Province of British Columbia, to her second employer, the Unist'ot'en Healing Centre. Nor is it clear whether the potential conflict of interest cited by the FNHA relates in any way to financial governance.
According to its Jan. 21 report, the Interior News also reached out to the Province's Ministry of Environment and Climate Change Strategy for comment, since the EAO falls into its domain. The newspaper reported:
"In an emailed response the ministry confirmed that the report in question was submitted to the EAO by CGL as a requirement under their EAC and that meeting EAO requirements is required for CGL to proceed with construction. 'The EAO is undertaking a review of the report and whether it meets the requirements of condition 1 of the CGL project's EAC over the next several weeks. That review process includes feedback from other parties, including the Wet'suwet'en.'"
It's not known whether the court that issued the injunction will have a viewpoint on the spectacle of a civil servant participating in the destruction of the document.
If the legal strategy that has been created by the long-running Unist'ot'en effort is successful, it now appears that two branches of the B.C. government are being impelled toward some type of collision that would create an appearance of confusion benefiting only those seeking to thwart the pipeline project.
With just one supporting Go Fund Me group opposing the CGL pipeline currently claiming as much as $10,000 a day in donations toward an anti-pipeline legal strategy, the situation appears to be far from over. It will be interesting to see whether the attempt to sanitize Unist'ot'en's rather colourful past will be effective.
Without the pipeline, Canada's largest-ever infrastructure project, LNG Canada located in Kitimat, will not be able to deliver products to its consortium members in Asia who are desperate to have sources of lower-carbon fuel to support their climate change strategies.
Members of the Wet'suwet'en Nation who support the project have recently gone on the record to explain their positions. Here are two interviews recently taped in Prince George:
Meanwhile, a seemingly spontaneous eruption of protests in south west B.C. and various Canadian locations as well as some international cities is being employed to create pressure on provincial and federal politicians. Will they react by beginning to question the legitimacy of government and judicial decisions, as they are being asked to by street protesters? At this point it is far from clear that this classic pressure tactic is gaining traction, and in fact it may instead be simply annoying the general public.
A Facebook post by Global BC on a port disruption attracted over 600 comments that are almost uniformly opposed to the protest tactics.
One Facebook user, Terry Rebaudengo, may have asked what a lot of people are wondering: "Who is behind the orchestration of these protests? Shut down this mass civil disobedience." And this from resident Eira Trinder-Orme: "It's a well known fact that if you disrupt peoples lives and curtail their source of income that you can sway public support in your direction. NOT."
Will a climate friendly project that creates immense benefits for First Nations and all residents of Canada be able to proceed in the face of such a carefully managed oppositional campaign? That's the billion-dollar question. All eyes are on those Indigenous individuals themselves.
UPDATE: Karla Tait and Freda Husen were arrested today at the Unist'ot'en blockade.
Stewart Muir is a British Columbia journalist with four decades of experience covering public affairs in Canada and internationally. He is the founder and executive director of the Resource Works Society.
Posted on February 10, 2020



"Now you know the rest of the story"
brought to you by
"Two Feathers"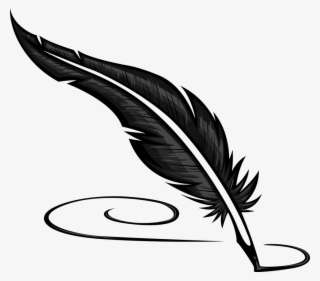 In the event we are using copyrighted material, we are doing so within the parameters of the Fair Dealing exception of the Canadian Copyright Act.


See our Copyright Notice