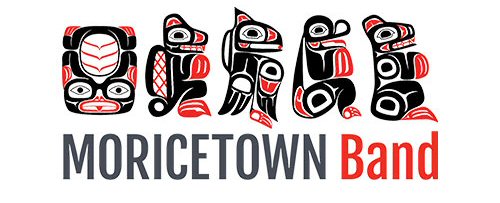 The citizens of Witset (Moricetown) have spoken in a clear voice about the future they want. They rejected those candidates who wanted to stop the CGL project, they affirmed their support by electing Sandra George (Congratulations for a job well done) We wish you great success in making Witset a better place to live for all members.
The following is a list of those who ran in the election, it was great to see so many people stepping forward, wanting to improve their community.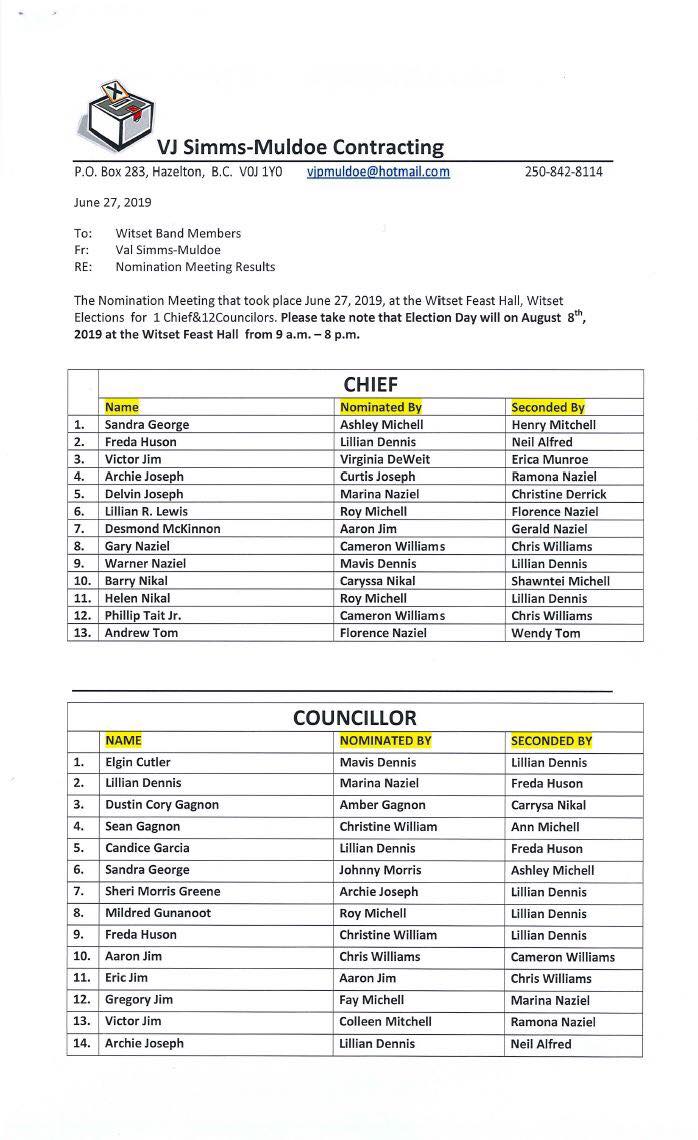 Both Freda Huson and Warner Naziel lost their bids to lead Witset and their bid to quash the existing deal between Witset counsel and CGL. Freda also lost her bid to remain on the Witset counsel with that affirming that the Office of the Wet'suwet'en have very little support, even in their own home community.
The fact that it was the wife of the late Chris George that won, speaks a thousand words, when you look at the role the Office played during his funeral, where they were mostly absent. It makes me have to ask if this was "the love of the people of Witset" coming forward, not only for Sandra, but also in support of the George family in particular for Chief Smogelgem (Gloria George) and a rejection of the stolen title arranged by the Office in collaboration with members of the Owl house.
Have a look at the new team, congratulations to all.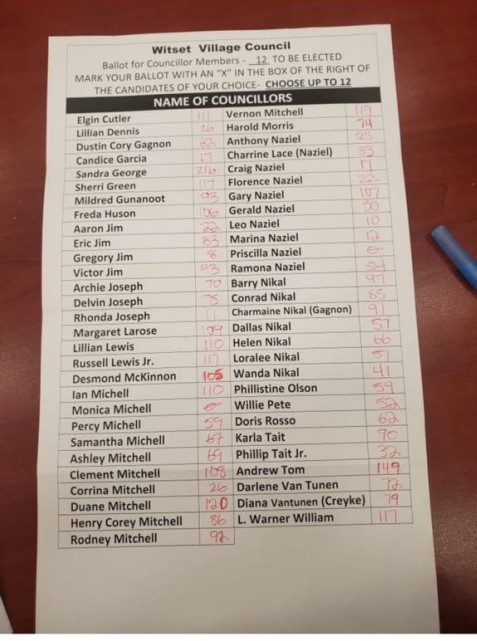 Also see the results of the previous election where the main issue was also the deal with CGL, where Freda also failed in her quest to become the chief, a position she scoffs at as being a white mans government, yet repeatedly she attempts to be elected.
So many times she has discredited the Moricetown band office as apples for white mans goverment, and still so much effort given to getting elected in it, a very similar story runs true for Warner Naziel as well.



"Now you know the rest of the story"
brought to you by
"Two Feathers"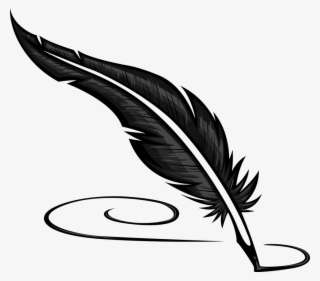 In the event we are using copyrighted material, we are doing so within the parameters of the Fair Dealing exception of the Canadian Copyright Act.


See our Copyright Notice