How often have we hear John Ridsdale say once you allow one pipeline in all the rest will follow, so we must stop the first, meaning CGL.
Somehow everyone seems to have missed the obvious hypocrisy, Pacific Northern Gas. The transmission line was constructed in 1968 from a point 50 kilometers north of Prince George at Summit Lake on Enbridge's Westcoast Energy pipeline system west through to Prince Rupert and Kitimat on the British Columbia coast. Following completion of the gas transmission line, PNG developed gas distribution services in the adjacent communities.
Pacific Northern Gas Ltd. (PNG) was incorporated under the laws of British Columbia in 1965 as a wholly-owned subsidiary of Westcoast Transmission Company Limited (now Enbridge Inc.).
Oh the Hypocrisy!
The Office gets a bill once a month and they have no idea they are already dependent on LNG for their heat, and it comes right through their yintah. (land)
---
But the hypocrisy does not end there, gleaned from social media.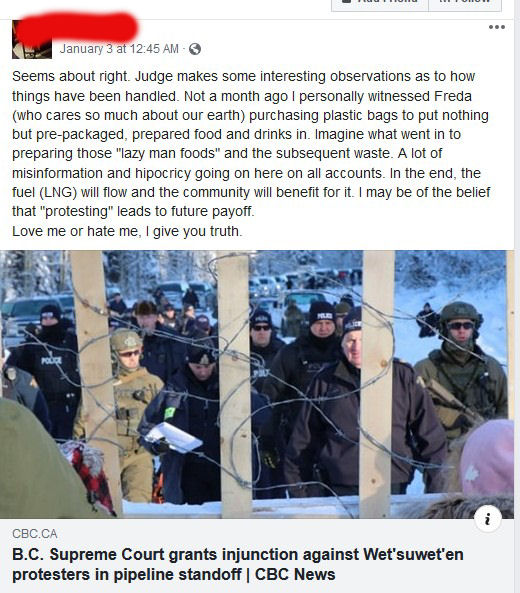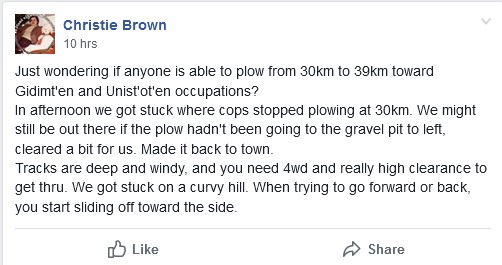 "Now you know the rest of the story"
brought to you by
"Two Feathers"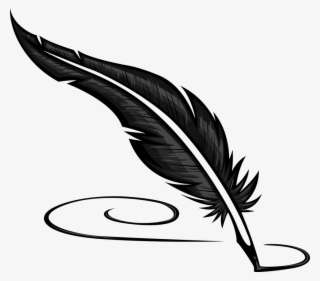 In the event we are using copyrighted material, we are doing so within the parameters of the Fair Dealing exception of the Canadian Copyright Act.


See our Copyright Notice