Fist in the air, rule by brute force, the symbol of violence. (birds of a feather)
For the second time in less than a year we are dealing with sexual assault allegations that originate as a result of local blockades. In this instance as a norm what happens out of province is not really our direct problem and we would never have mentioned it, but in this instance the players involved came here, they and made quite a public spectacle of themselves in local media about their presence here. A big welcome by the fake Chief Woos  Frank Alec and John Ridsdale  and Warner Naziel comes to mind, then flashbacks of Cory Jocko screaming at the top of his lungs at an elderly CGL employee. Then we have their live videos of how the non aboriginals are the evil people who abuse the aboriginal people, then excusing their own behaviour on the backs of non aboriginals.
Then we have the Mohawks screaming and ranting at the RCMP about Chief Woos's land, and bragging about how they put the run on the RCMP
All of it represents pure ugly violence, to use peoples fears by way of threats, in how they ran off two security guards and took over the drill pad site. Oh and so we don't forget, all of this with a nod of approval from Molly and Jennifer. who claim they do all this on behalf of Chief Woos.
"On Sunday, December 19, 2021, a group of approximately 10-12 camouflaged and masked opponents took over the Marten Forest Service Road and Morice River drill site. The opponents threatened Coastal GasLink security officials with violence, damaged trucks with clubs and fired flares and bear bangers. The security officials subsequently left the site for fear of their safety and RCMP have been notified of these illegal activities."
Now I am going to dare to mention something that is so shameful NOBODY wants to talk about it, the sheer number of cases of rape, sexual assault, violence by locals against locals, heaven forbid I mention their nationality. When was the last time any local went on a weekday to the hallway that leads into the Smithers Courthouse? When was the last time you saw anything in the local papers or local TV about the staggering number of cases that our courthouses are dealing with? Then were going to suggest its the fault of the arresting officers?
Why does the Office of Wet'suwet'en close their eyes to the problem, what about the Friendship Centre, why the silence? The problem is so large its epidemic in size yet nobody wants to talk about it. Then we have both Nathan Cullen and Taylor Bachrach also closing a blind eye to the problem, this needs to end, funding must be a priority to end this cycle of violence.
The lists of who is charged with what, has a new posting every day of the week and its frightening all this happens right under our noses, daily in our towns, Smithers, Houston and Hazelton. Bookmark it and make it daily reading. Why? Because too many kids these days still idolize violence, male dominance, and sadly women seem to accept it also as a badge of honour as well. We need to end this cycle of male dominance from the top down starting with the Hereditary Chiefs.
We need to DARE to end this cycle of violence, drugs and alcohol. Watch the videos by the real Chief Smogelgem in this very topic. We need leadership in the aboriginal community and more support for those who are already providing a way to teach the next generation that they can live in a future with pride, without drugs and violence. This must become the most pressing issue of our times, the sheer number of cases in the last year for our tiny communities is mind boggling.
We need to stop making radical bullies our heroes and place them where they belong, either in jail or in rehab.
In this instance we are talking about Land Back Lane spokesperson Skyler Williams who spent a fair amount to time here preaching to the people of the Bulkley Valley, the following is a quote from Two Row Times In fairness keep in mind its still allegations, not a conviction.
The year-and-half-year-old land rights reclamation on McKenzie Road in Caledonia has been rocked by serious and disturbing sexual assault allegations after a TikTok user named Charlie Cruise came forward last week, alleging Williams was a sexual predator who used his position as spokesperson for LandBack Lane to coerce them into a polygamous encounter.
Following Cruise's viral videos, an indigenous podcast Red Truth, White Lies from Credible Mohawk Entertainment (CME) broke additional accusations from people across several provinces, claiming Williams has exhibited a pattern of similar behaviour at other land reclamation sites — using his position as a land defender and spokesperson for LandBack Lane to coerce people into sexual relationships.
Click here to read the full story. Keep in mind "WARNING: EXTREMELY GRAPHIC AND TRIGGERING CONTENT"



"Now you know the rest of the story"
brought to you by
"Two Feathers"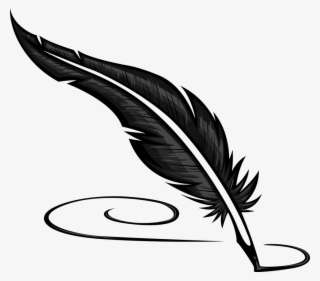 In the event we are using copyrighted material, we are doing so within the parameters of the Fair Dealing exception of the Canadian Copyright Act.


See our Copyright Notice