First and foremost we wish to send our condolences to the family of Earl Muldoe, its never easy for those left behind with so many fond memories of a man that helped change Canada.
"Muldoe was awarded the B.C. Lifetime Achievement Award for Aboriginal Art and was named a Principal Companion for the Order of Canada in 2010. While Muldoe's name will always be synonymous with the Delgamuukw decision, Grant's memory of the chief's sparkling sense of humour and passion for community will live just as strong. "He had amazing resilience, and he had wonderful humour."
Now on a more local note.
Let me say that I was disappointed with the two primary protest camps, one led by Molly and the other led by Freda, with neither of them recognizing the passing of a name they so often liked to quote. This is what sparked me to feel obligated to write this short piece. They appear to be far to self absorbed to do their duty in regards to honouring a man that has done so much for aboriginal people in Canada.
You can hardly find a single debate they have where they do not reference the name Delgamuukw, all the while closing a blind eye to to his support for LNG projects that will so largely benefit all of the Gitxsan nation. Yes many of the Gitxsan chiefs support LNG projects as both a cleaner energy, and as a partial solution to getting the world off coal and crude oil. They recognoze the value of First nations taking a leading role in making clean energy project happen.
What is it that is stopping them (Molly and Freda) from speaking the whole truth, why is it selective truth, where they first sift out the parts that speak in their favour then quickly push the rest of the truth under the carpet?
How many thousands of times have you heard them say this and that about the Delgamuukw ruling in the Supreme Court of Canada followed by the claim they own the land?
Yet here we are, its come and gone in local and national papers, and still not a word of condolences to his family. Brutally shameful it is. Molly goes on and on about how she hid all the protestors from police, and Freda collects her massive prize in Europe, and not a word from them about the passing of a man whose name they pretend to revere.
It seems that the name Delgamuukw sparked a misuse of the name in order to sell their product, raising personal cash from GoFundMe and using that name so often to support their case.
Selective memory, that is what its called, they remember the man, but only enough to support their arguments.
Chief Delgamuukw gave consent on behalf of the Gitxsan Nation for TransCanada's proposed Prince Rupert Gas Transmission Project (PRGT). The 900-kilometre pipeline would carry LNG from northeastern British Columbia to the Pacific NorthWest LNG export terminal proposed for Lelu Island on British Columbia's north coast, crossing the territories of 10 Gitxsan wilp groups along the way.
The signature appeared on a document called "Trustee Resolution of the Amdimxxw Trust," dated Sept. 6, 2016. This document lists the chief names next to dollar amounts, dividing a total of more than $5.3 million between them.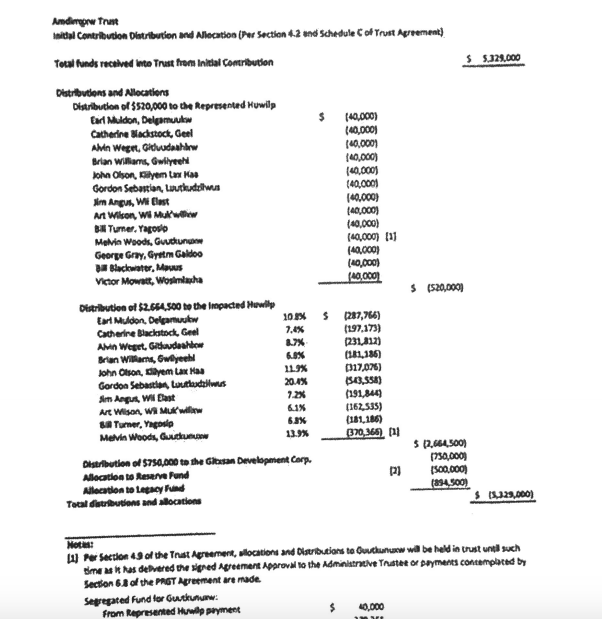 Even though the pipeline never happened, the Gitxsan Nation still has the funds that will make a very big difference in the lives of his people.
Rest in Peace, many fond memories.



"Now you know the rest of the story"
brought to you by
"Two Feathers"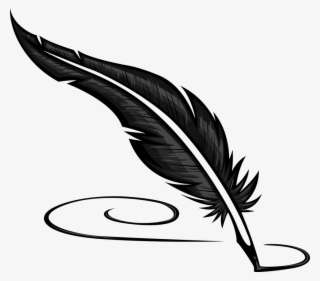 In the event we are using copyrighted material, we are doing so within the parameters of the Fair Dealing exception of the Canadian Copyright Act.


See our Copyright Notice