How and why would building Canadian history on fabricated lies, be on any benefit to Canadians? We cannot continue to fabricate history and expect the future to forgive those who do not like the truth.

This is a continuance of erasing the real history (cancel culture) with a history that fits the agenda of the EcoRadical left socialists who think the usage of lies to manipulate public opinion justifies this action. This is more an act of deviding First Nations, building on hate, than it is protecting aboriginal history.
Let me quote what was posted on the National Trust for Canada's website, then I will follow it by the official text by Florence Hall as taken from the Supreme Court of Canada, the original testimony in the "Delgamuukw v. British Columbia" land claims case Docket 23799, (Delgamuukw, a.k.a. Earl Muldoe, suing on his own behalf and on behalf of all the members of the House, et al. v. Her Majesty the Queen in Right of British Columbia, et al.)
Wet'suwet'en Archaeological Sites (Interior British Columbia)
Why it's significant: The Wet'suwet'en First Nation's territory in central interior British Columbia is rich in both tangible and intangible cultural heritage. According to Wet'suwet'en oral history, the Kweese War Trail is lined with the buried bodies of warriors who lost their lives avenging the murder of Chief Kweese's wife and son. Archaeological fieldwork conducted from 2013 to 2015 found the portion of the Coastal GasLink pipeline corridor that crosses Wet'suwet'en territory is rich in archaeological sites. A report submitted to provincial regulators in early 2016 identified 85 archaeological sites, 65 of which have stone tools present. An additional 14 sites were found to contain culturally modified trees and seven sites had evidence of previous human occupation.
How it was lost: Since construction of the Coastal GasLink pipeline began in 2019, Wet'suwet'en's cultural heritage has been under threat. On September 22, 2021, after days of conflict between Gidimt'en/Cas Yikh Chiefs and members, Coastal GasLink and the RCMP, contractors completely cleared an archaeological site with heavy machinery for the construction of the methane gas pipeline. The Coastal GasLink pipeline company obtained a Site Alteration Permit (SAP) from the BC Oil and Gas Commission (OGC) through what observers have called a flawed and ineffective consultation process, and without the free, prior, and informed consent of the Wet'suwet'en Hereditary Chiefs.
Now compare the above with the original transcript.
CONTENT WARNING: National Trust for Canada deliberately left out horrifying details of the Kweese War Trail story, so before you read the official original transcript a word of warning, this shows a very ugly side of human history, in particular that of a Wet'suwet'en chief, its not for the faint of heart, its brutal and despicable, worse yet is how the National Trust makes it look like this horrible act was justified and makes it sound like something honourable. The records show that the Wet'suwet'en warriors were appalled by this shameful act of this Chief Kweese and it should be a point of shame, not a point of pride. Let us not forget that this is a story that our neighbours the Haisla Nation never avenged and were the victims of this indecent and horrific act against women by a nation that honours women as their matriarchs.
This incredibly indecent act against women, is not one the Wet'suwet'en people support, then or now, so how could this be? Let me quote "In a letter to provincial officials, the Office of Wet'suwet'en described the destruction as "an act of cultural genocide." How appalling! Imagine how the living members of the Haisla Nation feel about this? Haisla history completely refutes the claims made by John and his brother Mike Ridsdale, who stand by the claim that the people of Kitamaat were completely wiped out. (to understand oral history, its not always accurate, it as accurate as the story teller) it more likely they believed everyone was dead, but clearly its an opinion not shared by the Haisla. Its a story, a legend, its a campfire tale and they are not always based on truth, as many monster stories have proven.

"The Haisla, meaning "dwellers downriver", have occupied lands for over 9000 years. Today, the Haisla people are centered on Kitamaat Village. Home to about half of the 1700 Haisla, Kitamaat Village sits at the head of the Douglas Channel in British Columbia." Quote from the Haisla Nation.
For full transcript read Commission Evidence of Florence Hall Vol. 1
"So the warriors quit doing that and they continued travelling over the mountains and then they came over the mountain top above Kitimat. When they come over the mountain top there over Kitimat, the village, the Indian village, it looked like the people down below were suspicious to seen them, so they all stood still and they make themselves look like trees and they stood like that until darkness set over them and then the people in the village all settled down and gone to bed, gone to sleep, and then all the warriors came down off the mountains and they went around the village and they killed everybody.
They cut their throats while they were asleep. When the — when they killed all the villagers there and then all the warriors, they gathered all the regalia and all the belongings and they put it all in one place and they took all their food and then they started feasting.
They took all the food in the village. They put it in one place and they — they ate and then they took all the dried berries and they put it in their canoes that they found there and they put all the dried berries in there and they soaked it in water, and all the warriors gathered around and they started eating these — these berries that was soaked in water.
And, meanwhile, all this feasting going on, Kweese was missing. He was nowhere to be seen. And then all of a sudden he appeared. He had these things on his arms. They had — he had — he had holes in him. He had them on his arms and hair on them. So when he comes and he meets where the warriors were eating these berries and they took his arms, he passed them, threw the berries in the boat and then he sucking on his arms these things on there.
And the warriors realized what it was. It was the private parts of women that he had cut out and put on his arms. And the warriors got mad at him. They push all the boats out — out on the water.
So after they finished feasting, they took all the regalia from the village and they started distributing them out and they — the warriors found a beaver hide, an old beaver hide, and they throw that at Kweese and there was a goat hide also with a head still on it. They throw that to him too, and also an eagle with no tail feathers, and a weasel, and they told him, "This is all you're going to have because we — you caused us a lot of hardship. We're going to take the rest."

OUTRAGEOUS LIE – "According to Wet'suwet'en oral history, the Kweese War Trail is lined with the buried bodies of warriors who lost their lives avenging the murder of Chief Kweese's wife and son." There is no written or oral records that support this claim, this claim originated from John and his brother Mike Ridsdale who were still in diapers when Florence Hall submitted her testimony.
Also read Commission Follows Up on Archaeological Complaint
and Today a supporter found several arrowheads in the proposed 9A site
Now review the claims made by the "National Trust for Canada" is this how we document history? We write into our history new convenient facts that simply were pure writing genius, new facts based on testimony that was never given? We have never objected to speaking the truth, regardless of who the truth favoured, but for Canada to partake in inventing history to support a small band of Wet'suwet'en liar's and chief's that are actually members of other First Nations bands is ridiculous.
Most of the Wet'suwet'en (in particular the Office of Wet'suwet'en chiefs) have never proven that they acquired their titles legitimately. They are so arrogant they declare that they do not even have to prove their legitimacy, of those chiefs two have serious criminal records. This while Wet'suwet'en law demands all Hereditary Chiefs must be beyond reproach, they must always be honourable.
More recently we have the case of John Ridsdale who as part of his plea to get out of a jail sentence was supposed to have a "shame feast" that he himself tried to turn into a welcoming back feast, that he and family who mostly have never attended the feast hall in Witset helped him prepare. They did not even invite the victim, his neighbour or her family, the one he is having a shame feast for.
The good news is local Wet'suwet'en elders stepped in and shut down this feast, and the Tsayo Clan will deal with this at a future date.
---
Also read Kweese War Trail Debunked – A shameful history



"Now you know the rest of the story"
brought to you by
"Two Feathers"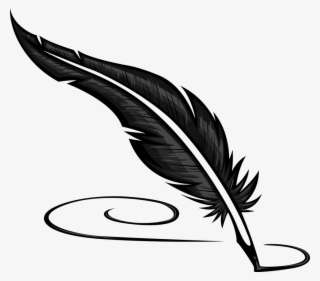 In the event we are using copyrighted material, we are doing so within the parameters of the Fair Dealing exception of the Canadian Copyright Act.


See our Copyright Notice