If not for whistle-blowers the sad fact is that those who plunder the system, do so at the expense of those deserving much needed help from the system. The hardest part is getting the information you need is that those who ask, literally put the their lives at risk, and likewise the lives of their immediate family. Its not always that serious, but it does result in slashed tires, and or other less aggressive damage. So where does that leave us, the ones trying to get to the truth? Sometimes it leaves us at spinning our wheels knowing there is more to the story, also trying to sift out what story is malice vs what story has meat on the bones.
In this instance we do not know the truth, but someone out there does, we need to pose the questions no one seems to dare ask, at least publicly. After all the public has a right to know when its their own money that lies at the center of this issue. So we will disclose the conversation that took place the other day.
Informant: I saw in a few of your articles you mention the issue of Dr. Karla Tait not being licensed in Canada and that she got her degree in the USA.
BC-North: Yes we did verify that her credentials are no good in Canada, but we also verified she passed the board exam in the USA from the University of South Dakota.
Informant: Were you aware that the funding was paid for by Indigenous Services Canada (ISC) and that the rules state that the education institution must be in British Columbia?
BC-North: We know absolutely nothing about Indigenous Services Canada (ISC) so we cannot verify if that is true or not. We did find the following information from their website.
"The program is administered by KWES in accordance with the national program guidelines. ISC provides funding for this program as part of core funding agreements with Indigenous governments and organizations.
Eligible costs covered by the program may include tuition, books, travel support and living allowances.
​In 2017-2018, ISC invested $90 million over 2 years in the Post-secondary Student Support Program and the University College Entrance Preparation Program for First Nations and Inuit students. This funding will support over 4,600 students."
Informant: Were you aware that Priscilla Michell works in that department, help people like Karla find funding.
Informant: Were you aware that Priscilla Michell is Freda's and Karla's cousin and also Warner William niece?
BC-North: So are you suggesting that Karla was funded by a source that does not allow for American Institutions by her cousin?
Informant: I do not have access to the records, so someone in record keeping needs to verify or deny the truth to this allegation.
BC-North: What else can you tell me that we need to know?
Informant: Lucy Gagnon was band manager quits, got paid severance got her job back as executive director because she was allowed back 6 months after quitting but she came back in less and a month I think.
BC-North: Sounds to me like there should be a forensic audit of the books in Witset, after all all money that ends up in wrong hands, is money taken away from those who really should have received help.
So we put it out to all band members, how many of you know what happened to the money, the millions that were spend over the last decade, who got it and why did they get it? Its time for a full disclosure of past spending, even it it takes a forensic audit. You the citizens have a right to know.



"Now you know the rest of the story"
brought to you by
"Two Feathers"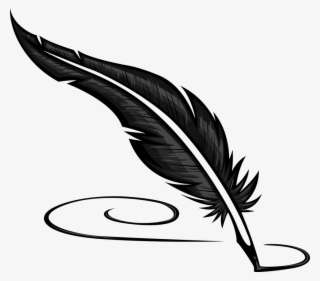 In the event we are using copyrighted material, we are doing so within the parameters of the Fair Dealing exception of the Canadian Copyright Act.


See our Copyright Notice