In recent week and months it has been clear that Jennifer Wickham has become the primary spokesperson for her sister Molly and the so called Gidimt'en Checkpoint, it is also confirmed on their website along side all their requests for money and for people to get arrested on their behalf.
We can be relatively certain that their social media account is also run by either Molly or Jennifer Wickham, but this outburst sheds a light on their true colours. As so many of our articles have pointed out they both hail from the Stellat'en First Nations and from the village of Stellako located 160 kilometers west of Prince George, B.C
We really do not need to add or put words in their mouths when they talk about where the majority of Wet'suwet'en live, they live in the communities of Hagwilget, Moricetown, Browman Lake, Skin Tyee and Nee Tahi Buhn and they dare to refer to the people there as tiny government native villages, who have the gall to claim they represent the  Wet'suwet'en Nation.
If they are not the Wet'suwet'en members that  we should listen to, then just who do these two sisters think we need to be listening to?
The following comment/reply below was posted on their Facebook account yesterday Jan 3rd 2022.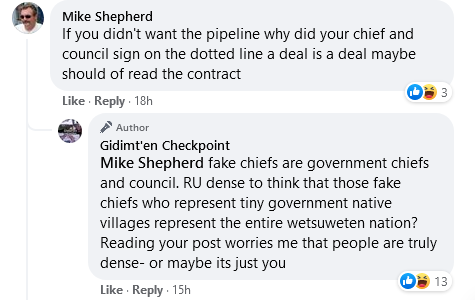 "Now you know the rest of the story"
brought to you by
"Two Feathers"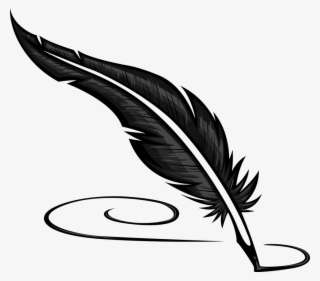 In the event we are using copyrighted material, we are doing so within the parameters of the Fair Dealing exception of the Canadian Copyright Act.


See our Copyright Notice