The latest incident that occurred was perpetuated as a ways and means to  "lets forget the outstanding rape allegations inside both the Gidimt'en and Unist'ot'en Camps" and pretend its already solved. Lets keep people distracted with violence and vandalism.
These demented morons think they are hurting CGL when in fact all the damage done is tax deductible and comes directly out of tax funding, even tax funding for aboriginal programs. So the financial burdens they are creating are actually money wasted that could be spent on medicare and social programming, so their attacks are actually a direct attack on the public and local citizens. This will have the added effect of hurting all local communities and should not be tolerated. This total show of disrespect, violence, rape, violence against women is just one more reason to put up a gate and have a sign in sheet for everyone going in and out of that area.
Unless the RCMP take direct action this will end up escalating into at tit for tat vigilant action, if the government fails to protect the people, the people will have no other option but to protect themselves.
Based on what we read below we have every reason to believe these criminals are still out there, still at large and should be followed up by a massive manhunt with dogs and helicoters, this needs to end with more than just arrests, we need to start seeing some serious jail time for the criminals involved.
Quote from RCMP
"Upon police attendance at the 41 km mark, the roadway had been blocked with downed trees, tar covered stumps, wire, boards with spikes in them, and fires had been lit throughout the debris. As police worked their way through the debris and traps, several people threw smoke bombs and fire lit sticks at the police, injuring one officer."
"This is a very troubling escalation in violent criminal activity that could have resulted in serious injury or death. This was a calculated and organized violent attack that left its victims shaken and a multimillion dollar path of destruction, says Chief Superintendent Warren Brown, North District Commander. While we respect everyone's right to peacefully protest in Canada, we cannot tolerate this type of extreme violence and intimidation. Our investigators will work tirelessly to identify the culprits and hold them accountable for their actions.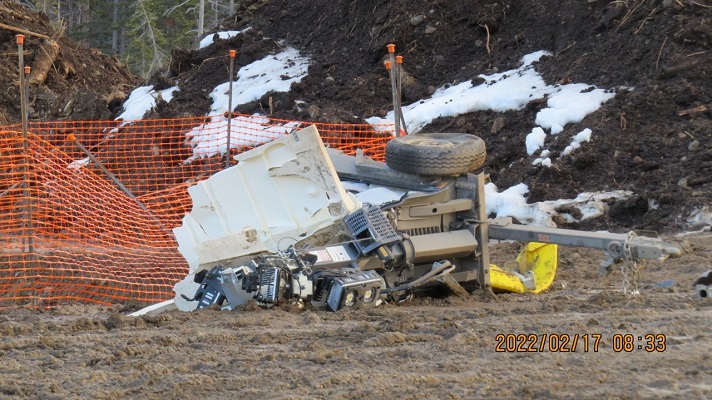 There is a dire need of a semi-permanent station on the Morice West Forest Service Road to avoid the conflicts caused by people like the Wickham sisters from Stellako B.C. in collaboration with some of the not so legitimate Hereditary Chiefs. One of the so called Hereditary Chiefs (Smogelgem) is facing allegations of rape from within the Gidimt'en Camp.
Most of the article below was a previously published article, but the need for a permanent gate has only intensified by this last act of violence by radical protesters, and the Gidimt'en Camps claim to no prior knowledge is about incident is about as believable as all of their previous lies.
Without question most of the Bulkley Valley has appreciated the efforts of the RCMP in bringing some sanity back to our valley for both aboriginals and non aboriginals alike.
If we examine the last raid by police on the blockaders we discover that the blockade is almost 100% manned by people who are not even Wet'suwet'en. Then more than 50% an overwhelming majority of those arrested were not even aboriginal.
What the heck is going on here, we have two NDP representatives, who if they are not busy hiding are busy playing political hockey in a game of pass the buck. (Or are they in on trying to kill this project?) We have to ask as the former chairman for the Skeena-Bulkley Valley NDP Association was on scene as the official photographer/media man for the Tyee News.
If you listen to social media almost all of the Wet'suwet'en members who support the blockade do it from their couch and cellphones, its not important enough to go out there, leave that to the suckers from outside of our valley who are willing to be arrested, couch warriors. There are several thousand members who make up the Wet'suwet'en Nation, and then we have the press dictating to us that they are not entitled to an opinion, they must comply with the opinions of a few old men called chiefs. The project has the full support of Indigenous communities and agreements in place with all 20 elected First Nation councils across the 670 km route
Why are First Nations people so discriminated against that they are not entitled to vote on the issue of what industry they want to support and or deny? First Nations along the entire pipeline path voted in favour of this one and are being denied thanks to half a dozen old men who had to remove women from the seat of power in order to be able to monopolize the nation.
And here we have both a Federal Goverment and a Provicial Goverment who both claim to support equality for women, except if they are aboriginal? What gives people?
Where and when will government do something to prevent these incidents, as opposed to encouraging them? Why are they happening in the first place?
Why not have a temporary but permanent police station on the road with a gate, and nobody goes though without prior authorization, problem solved.
When was the last time you heard the Hereditary Chiefs demand the removal of our border crossings in Stewart and/or the lower mainland? Not even the people of unceded land there object to these security measures. They don't because they do not have the right to dictate to this nation issues that concern public safety or protections. In this case its for public safety and its the behaviour of these same Hereditary Chiefs who openly condone this illegal occupation that should be given as the explanation they get for setting up a station checkpoint. They brought this on themselves and everyone else, they openly support this illegal occupation.
Had this been done after the first two incidents a year ago, we would not be spending more millions on police raids by tactical teams.
With a good gate and a sign in book, I seriously doubt there will be any more problems in gaining access by legitimate users.
Police and Goverment need to update themselves on who exactly is and is not a legitimate chief, and any chief with a criminal record should be denied access. For far to long now too many people have been buying and appointing chief labels (blankets and names) without earning them according to Wet'suwet'en tradition, so in fact they are frauds, and a system needs to be put in place that proves the legitimacy of a person claiming to be a chief.
No where in Wet'suwet'en history is there ever a record of stripping a Hereditary Chief of their name, there is very clearly a protocol and its in the writings that even the Office of Wet'suwet'en flaunts as their rule book, but it does not apply to the head of a family clan, and no Hereditary Chiefs name was ever passed on while the existing person was still alive, making the two new Hereditary Chiefs as frauds.
How can the government be negotiating with persons who cannot even prove they hold legitimate title?
Then we have the issue of people like John Ridsdale after months of silence, now that his criminal hearing is over and he once again active, and getting even with Canada and the RCMP as our screenshots below show. Before we do that let's review the facts.
"On Sunday, December 19, 2021, a group of approximately 10-12 camouflaged and masked opponents took over the Marten Forest Service Road and Morice River drill site. The opponents threatened Coastal GasLink security officials with violence, damaged trucks with clubs and fired flares and bear bangers. The security officials subsequently left the site for fear of their safety and RCMP have been notified of these illegal activities.'
Let me quote the National Post, in regards to why John Ridsdale did not go to jail.
"A local Indigenous court led by elders had asked the outside courts to handle the matter because they considered it "too politically sensitive," said defence lawyer Michael Murphey.
Prosecutor Kristina King said the Crown might normally have asked for a jail term because the circumstances were "so serious," but mitigating factors justified the three-year suspended sentence instead."
Wow his "I am sorry did not last long.
""My actions were beyond what I have ever done in my life. Deeply and truly, I do apologize for all I brought upon them," a sombre Ridsdale told court in Smithers, B.C., by video link. "Any such incident should never have happened and never will happen again."



"Now you know the rest of the story"
brought to you by
"Two Feathers"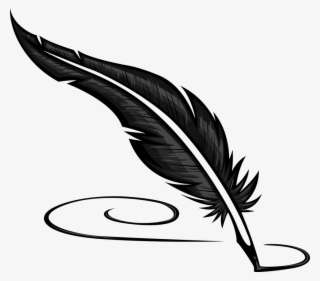 In the event we are using copyrighted material, we are doing so within the parameters of the Fair Dealing exception of the Canadian Copyright Act.


See our Copyright Notice