Mythbusting anarchists claims.  It's really only about money, greed and personal self-glorification.
Let's begin with the following.
"The sacred Wedzin Kwa is in imminent danger of irreparable damage from CGL drilling under the river, threatening the very water that supports life to surrounding nations and communities."
First of all is the word  "Sacred"  it's a misnomer used by eco cultists/anarchists to pretend that an certain piece of land is so rare its receiving special status. There are also erroneous claims it's the last untouched headwaters of the Skeena River, when it fact it's been touched for over 50 years of logging and mining and yes pipelines crossing it.  There are dozens of rivers in the upper Skeena watershed that are much more untouched and they are not being labelled as sacred to near religious connotations. This is all about stopping CGL, or is it? Recently we are seeing signs that indicate a shift in excuses, almost as if the pipeline became irrelevant, but the need to collect money under a different excuse replaces the pipeline issue..  I will get back to this a bit later, first I want to make some very important points.
The Bulkley River and Morice River were mislabelled years ago, the stream that comes in from Houston was mislabelled as the Bulkley River, the Bulkley River mainstream runs up to Morice lake.   Looking at areal photos its easy to see. From that intersection all the way to Morice Lake, the river changes names from Bulkley To Morice.
Now that this is perfectly clear, we can proceed with another snow job by these eco-cultists.  One of the primary sources of the following claims from is Molly Wickham and now evaporated from the conversation Freda Huson and her Unist'ot'en Camp a bit further up the road from Molly's Gidimt'en Checkpoint, is the claim that no pipeline will never cross Wet'suwet'en land by order of the chiefs. Really? Let us look at this so called claim of theirs.
Let me quote "Pacific Northern Gas Ltd. (PNG) was incorporated under the laws of British Columbia in 1965 as a wholly-owned subsidiary of Westcoast Transmission Company Limited (now Enbridge Inc.). "The transmission line was constructed in 1968 from a point 50 kilometers north of Prince George at Summit Lake on Enbridge's Westcoast Energy pipeline system west through to Prince Rupert and Kitimat on the British Columbia coast. Following completion of the gas transmission line, PNG developed gas distribution services in the adjacent communities." Even the Office of Wet'suwet'en is heated with gas from this pipeline that crosses the Bulkley River between Telkwa and Houston, again look at this river, is it not one and the same river as the Morice?
So clearly to suggest that no pipeline will ever cross Wet'suwet'en is an outright lie, so is the issue of the claim "The sacred Wedzin Kwa is in imminent danger of irreparable damage from CGL drilling under the river, threatening the very water that supports life to surrounding nations and communities."
Do the math, for over 50 years the Pacific Northern Gas Pipeline has never had one river or stream incident, so why pretend it does not exist?
Again let me quote "In 1982 PNG expanded its pipeline system for a methanol production facility constructed in Kitimat." So why do Molly, Freda and the chiefs pretend this pipeline does not exist?
and more "In 1993, PNG acquired Northland Utilities (B.C.) Limited that served the Dawson Creek and Tumbler Ridge areas. Three more acquisitions completed in 1997 involved the Centra Gas Fort St. John Inc. system; the Granisle grid; and Peace River Transmission Company Limited. The Fort St. John, Dawson Creek, Peace River Transmission and Tumbler Ridge gas pipeline systems were amalgamated into Pacific Northern Gas (N.E.) Ltd.
more on this non existant pipeline

"In December 2011, PNG was acquired by AltaGas Ltd. of Calgary, Alberta. AltaGas is an energy infrastructure business with a focus on natural gas, power and regulated utilities. In October 2018, AltaGas Canada Inc. (ACI) successfully completed its Initial Public Offering (IPO) and sale of common shares and was listed on the Toronto Stock Exchange under the symbol "ACI". PNG is directly owned by ACI. On April 1, 2020, AltaGas Canada Inc. changed its name to TriSummit Utilities Inc."
Earlier I promised to show you "signs that show excuses to continue after the pipeline is built, and switching the story line"  The following screenshot was taken from the Victoria Anarchist Bookfair website, where it appears the theme seems to be morphing into an anarchist movement, as it has been for a number of years now. See Anarchists and Warriors – A confession by Molly Wickham.
The text from the above copy pasted.
"Friday, Sept 23rd, 1pm The Wet'suwet'en Sovereignty Movement and the role of Allies and Accomplices Sleydo' will be discussing the Wet'suwet'en resistance and the efforts made by the Wet'suwet'en Hereditary Chiefs, Gidimt'en Clan members, and our allies–both Indigenous and non-Indigenous. You'll hear about how the movement has grown and shifted from a fight to protect land and water from a fracked gas pipeline, to the larger Indigenous struggle for liberation, challenge to the state and capitalism, and our fight to save the planet for all our relations focusing on how various groups of allies and accomplices have and continue to be critical to this movement. Sleydo' will also provide an update about the on the ground re-occupation and the drilling under the Wedzinkwa river."

For clarification the Wedzinkwa river is the Morice River that is actually the Bulkley River.



"Now you know the rest of the story"
brought to you by
"Two Feathers"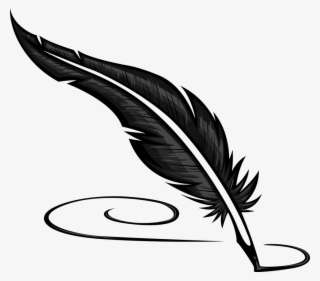 In the event we are using copyrighted material, we are doing so within the parameters of the Fair Dealing exception of the Canadian Copyright Act.


See our Copyright Notice